Back to news
Which are the best windows and doors for homes by the beach?
12 August 2020 |Advice & Guidance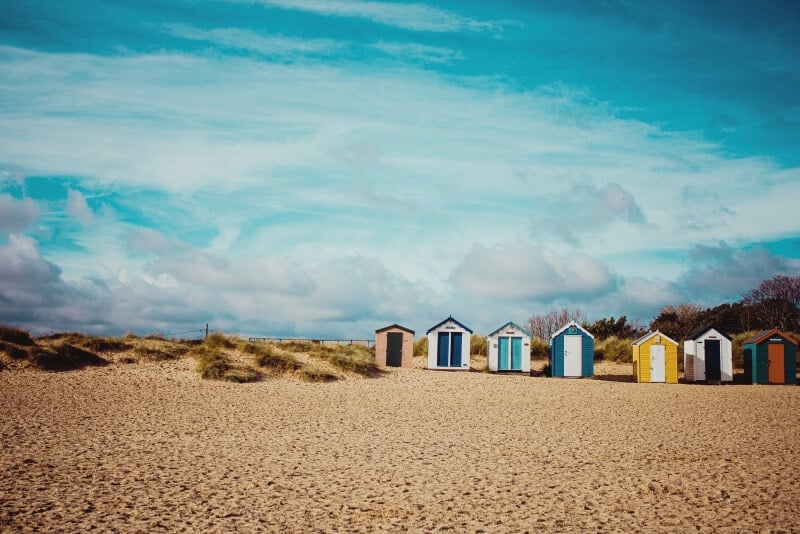 Frequently exposed to intense sunlight, strong winds, saltwater corrosion, and moisture-laden air, long-lasting replacement windows and doors that can stand up to harsh coastal climates are a must. So, if you live on the Suffolk or Essex coastline and the latest Green Homes Grant announcement has got you thinking about improving your home, there's no need to worry which windows and doors are the best for your coastal home, as we've done the hard work for you!
Which windows are best for seaside homes?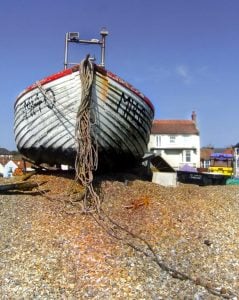 Scouring the internet for 'the best windows for homes by the beach' can be incredibly confusing, especially when the consensus is split between practical uPVC and premium aluminium frames. At the end of the day, both window materials have unique features that are ideal for homes by the beach. In short, like most things in life, it comes down to budget.
Aluminium windows hold an array of benefits for properties situated near the coast, most prominently:
They can last over 45 years
A 'marine-grade' powder-coated protective layer prevents corroding, flexing, and fading
They're extremely energy efficient, thanks to innovative thermal break technology that can achieve A+ energy ratings
Our aluminium windows feature an innovative triple weather seal
Unlike other materials, aluminium only gets stronger in colder environments
Ideal for listed properties and coastal conservation areas, due to the way it can replicate original frames with ease, as well as offering greater weatherability and energy efficiency
The 'less frame more glass' effect enhances gorgeous panoramic sea views
They can add considerable value to the property
That said, quality uPVC casement windows are also a viable option for coastal homes restricted by budget. Delivering further protection from the wind and rain thanks to their stormproof 'lipped' design, additional benefits for coastal properties include:
uPVC can last between 20-35 years, maintenance free
uPVC actively resists salt spray corrosion
uPVC naturally resists moisture, rotting, rusting, peeling, and cracking
Our uPVC windows are finished in an anti-fade protective coating
Ultra-efficient, multi-chambered uPVC can achieve A+ energy ratings, as well as reducing energy bills and the emissions of greenhouse gases by 40%
uPVC has excellent draft resistant qualities, perfect for coastal climates
Which doors suit marine environments best?

When it comes to securing homes by the sea, high quality aluminium doors and composite doors are best suited to coastal homes across Essex and Suffolk. Uniting an impact-resistant GRP skin and solid core, we also offer a thicker 70mm rebated composite door that's ideal for homes more susceptible to severe coastal conditions.
Offering the same benefits as aluminium windows (outlined above), premium aluminium doors suit larger apertures as they can be manufactured 30% larger than composite doors. Refusing to weaken over time, our aluminium doors are also fitted with toughened glass which is 5 times stronger than standard glass – allowing them to withstand the constant battering of windy coastal locations.
Innovative shade solutions for windows and doors near the beach
Have you considered incorporating contemporary integral blinds into your new windows and doors? Safely enclosed in between double or triple glazed panes of glass, they're particularly useful in coastal homes as they can be opened and closed with ease, eliminating the worry of strong winds damaging valuable window and door shades.
From Southend to Lowestoft, improve your beach-front home's energy performance with SEHBAC
Whether you live in Clacton-on-Sea, Felixstow, Aldeburgh or Southwold, we're certain our broad range of coastal-friendly windows, doors and glazed extensions can accommodate your needs.
Check out our fantastic finance offers, visit your nearest showcentre, get a free quote or contact us online for further support.