Back to news
Breath-taking conservatory roof installation puts SEH BAC on awards shortlist
19 November 2020 |Company News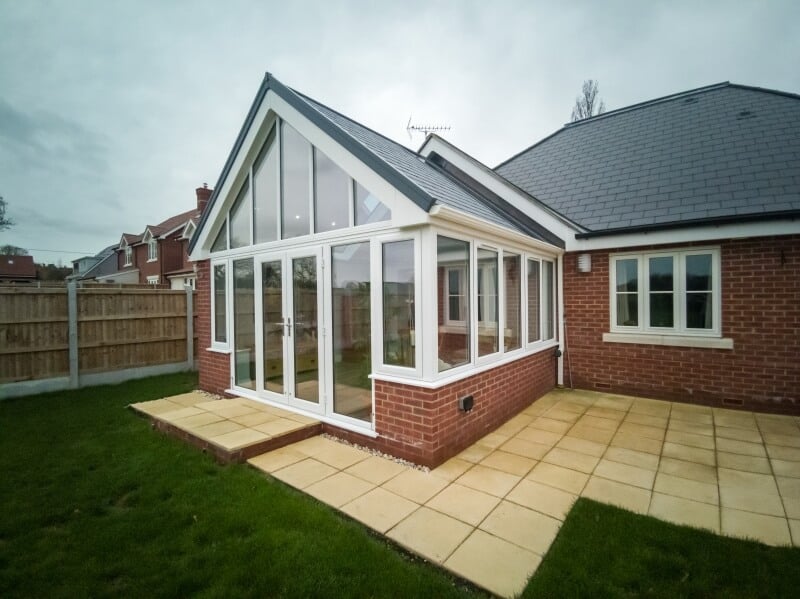 We are happy to announce that we have been shortlisted at this year's Pitched Roofing Awards.
Operating across East Anglia, the South East and the Home Counties, SEHBAC is a finalist in the 'Best Use of a Solid Conservatory Roof System' category for a spectacular project recently undertaken.
Looking for a style to complement their new homes' glorious countryside views, but also wanting a glazed living space they could enjoy all year round, the customer's dreams came true with the unique Ultraroof tiled roof system from Ultraframe.
As trusted Ultraframe installers, SEH BAC provided a beautiful, yet technically advanced installation, which exceeded the client's expectations.
So impressed with the job were Ultraframe, that the supplier nominated SEH BAC for the award, and the judges agreed, describing it as a 'beautifully dramatic roof space.'
SEH BAC's MD Peter Wheeler, said: "We are absolutely delighted to have been selected as a finalist for the 'Best Use of a Solid Conservatory Roof System' at this year's Pitched Roof Awards.
"We were particularly pleased with this project and would like to say a huge thank you to Ultraframe for nominating us."
Organised and hosted by Roofing, Cladding & Insulation (RCI) magazine, the winners will be announced on Friday, February 26.
If successful, the award will be added to the many others SEH BAC have scooped down the years, including several prestigious G-Awards and installer awards.
With more than 50 years' experience installing to homes in Suffolk, Hertfordshire, Cambridgeshire, Kent, and Essex, SEH BAC is part of the multi-million-pound Ipswich-based One Group Construction.  For more information call 0800 666 444 or visit www.sehbac.com.