Back to news
How can I make my Victorian house more energy efficient?
31 August 2020 |Advice & Guidance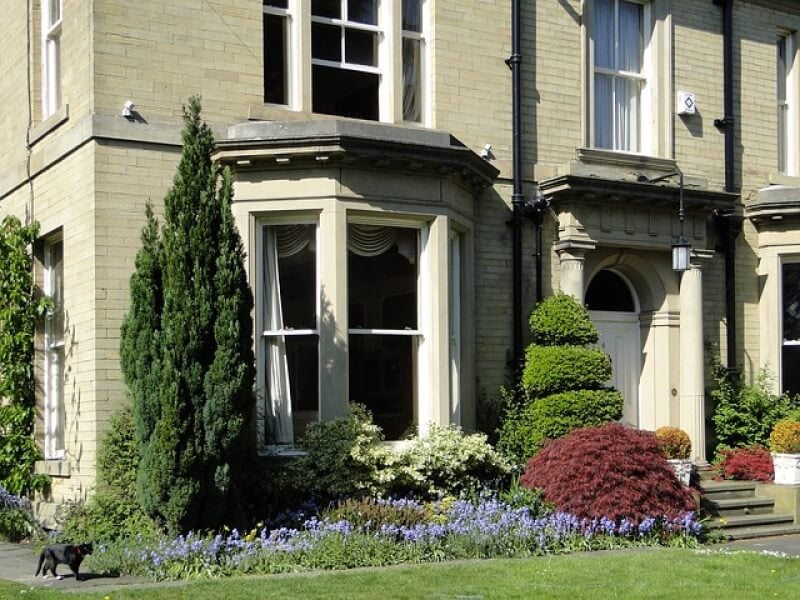 As many homeowners and landlords across the South East eagerly await the launch of The Green Homes Grant, due to commence in late September, if you're wondering how to make your Victorian home more energy efficient, then this is the blog for you! Accounting for around 1 in every 6 homes in Britain, gorgeous high ceilings and elegant fireplaces are synonymous with Victorian architecture. However, these beautiful features have a tendency to work against homeowners with regards to modern day heating and thermal efficiency.
Often associated as cold and draughty 'money pits' that can never get completely warm, from classic Grade II Listed Victorian town houses with picturesque views of Ipswich's historic Christchurch Park, to charming Victorian cottages in St Albans and sensitively modernised Victorian end of terrace houses in Brentwood, it's a better time than any to make your Victorian house more energy efficient with SEHBAC.
5 ways to make a Victorian home more energy efficient
1. Draught-proof windows and doors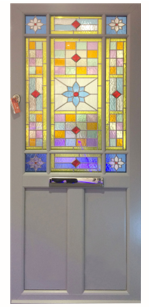 Heat loss through inefficient windows and doors is responsible for up to 40% of wasted energy. As an owner of a Victorian property, you have a duty of care to make sure that the original structure and distinct period features are maintained and not lost. So, if original timber windows or doors are beyond repair, then 'like-for-like' replacements must be sought to retain the properties unique character and style. This may involve restoring classic Victorian sliding sash windows or replacing entrance doors, complete with ornate glass effects and touches typical of the era.
Low maintenance, high-performance Victorian-style door replacements
We offer a collection of stunning Suffolk doors, which perfectly replicate the authentic front doors found on period properties from the 1700s to the 1900s. With 5 superb styles to choose from, the 'Victorian' from the Suffolk Door Collection is a perfect replacement for the mock gothic stylings of doors from 1830-1901. Providing elaborate coloured designs and a range of extraordinary extras including stylised astragal bars and a plethora of period door furniture to choose from, seamlessly match your Victorian stylings with authentic, muted tones of grey, ochre or warm beige, or fuse classic and modern stylings together with a traditional door design finished in an eclectic contemporary colour. Precisely tailoring your door to your home with the SEHBAC Suffolk Door Collection really is a breeze!
2. Fill gaps between floorboards
Original Victorian wood floors are absolutely beautiful but are often a common headache for period homeowners. Filling gaps in the floorboards can save up to £40 per room, per year, in some instances – so it's definitely worth doing!
3. Roofline
With a quarter of heat lost just through the roof, it always pays to take care of your homes' roof and roofline. Loft, attic, or flat roof insulation offers an effective way to reduce heat loss and energy bills, especially in Victorian properties. Roofline also plays a vital role in protecting and retaining as much energy in your home as possible. Often referred to as 'the trim around the roof', if there are visible cracks, flaking paint, evidence of pests, obvious leaks or draughts and even suspected asbestos, it's time to consider replacing your aging roofline.
4. Secondary glazing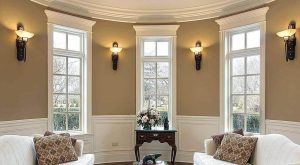 If original timber windows are in reasonably good condition, secondary glazing can reduce heat loss by up to 70%, whilst notably heightening security and functionality too. Involving a single pane of glass fitted over the interior of your existing windows with a 100mm gap, upgrading to secondary glazed windows allows you to enjoy a warmer home without compromising on unique Victorian stylings. Secondary glazing from SEH is made completely bespoke to you, meaning you'll have the perfect fit whatever the shape or style of window.
5. Switch energy provider
It's also worth looking at your energy supplier, as it's possible they could be overcharging you. Find a better supplier for your home with this handy tool and step-by-step guide from Uswitch.
Making an old home energy efficient – Planning Permissions
Divided into several architectural phases, if you want to restore and match the specific Victorian period, in-depth research is essential. Most 'like-for-like' replica windows and doors will not require planning permission, unless your home is situated in an area where your permitted development rights are restricted, e.g. a conservation area. And with 22 conservation areas in the Essex-Windsor area and 42 conservation in East Hertfordshire alone, it's always worth checking out before going ahead with anything.
From Italiante to Queen Anne Victorian architectural styles, SEH will help and advise you on planning permissions and building regulations throughout the process, from planning right through to aftercare.