Back to news
Do I need planning permission for new doors and windows?
12 July 2018 |Advice & Guidance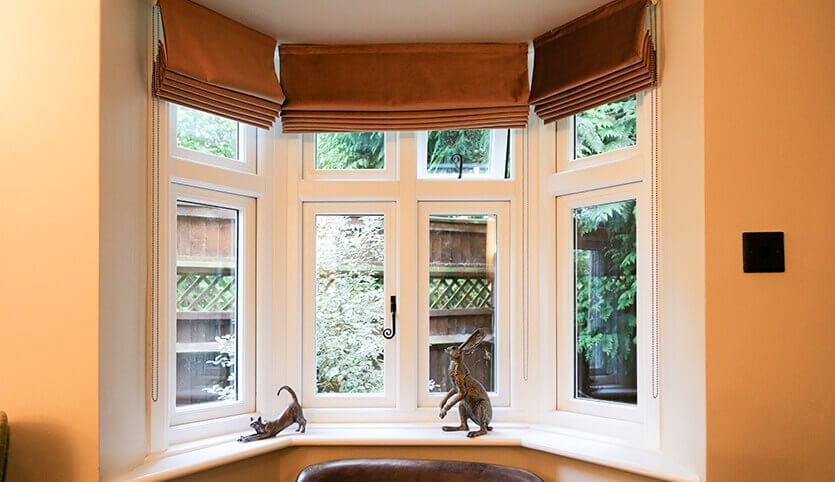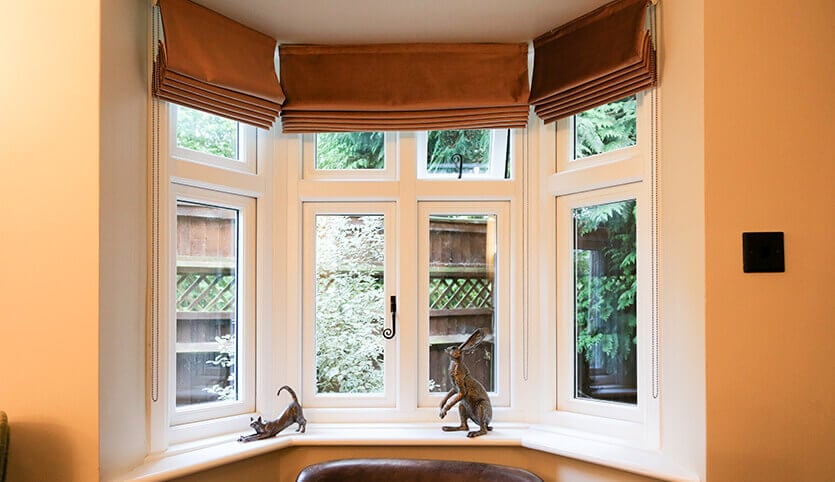 Do I need planning permission to put a window in?
In normal circumstances, new windows can be replaced without needing to get planning permission. But there are variations in the guidelines, so it's best to read into your specific situation. That's why we've created this expert guide to explain all things planning permissions and new windows.
There are a lot of seemingly daunting challenges that could stand in the way between you and your dream home. Financials, design choices, size requirements. However, the team here at SEH BAC has stayed committed to streamlining the entire process for decades, and one common worry we hear from homeowners is where they stand with regards to planning permission. Specifically, in relation to windows and doors, many residents throughout the UK wouldn't say no to having some light shed on the matter. Thankfully, we've got the definitive answer!
Is planning permission required for new windows?
Usually not. You shouldn't need to get planning permission for new windows which look similar to the old ones, so what are you waiting for?
Simply put, it's very uncommon than any home will need to secure planning permission when swapping its existing windows and doors for replacements.
The independent Planning Portal specifies that permission doesn't need to be gained either for repairs, minor improvements, or the insertion of new windows and doors.
The only catch is that, in some cases, bay windows are treated as an extension and will, therefore, require approval.
Knowing this now, it becomes clear that homeowners have a large degree of freedom when looking to replace their existing (and most likely underperforming) windows and doors. Whether you're in a traditional home and want new vertical sliders or reside in a high-rise apartment and wish to install tilt & turn windows – your ambitions can be easily achieved!
Do you need planning permission to add a brand new window?
Again, adding a whole new window to one of the original walls of your house also falls under Permitted Development. So long as the new windows being fitted are similar to the property's existing windows, then you will not need to apply for planning permission to have them installed. You can easily install a new window into the side or back of your house. However, where you may run into some difficulty is installing a new bay window on the front of the house…
Do you need planning permission for a bay window?
You may need planning permission to get a new bay window fitted if you're installing the bay window as a replacement for a flat window. This is because a bay window is classed as an extension as the walls will need to be moved to fit the protruding bay window.
You will most likely require planning permission if it's a new bay window on the front of the house.
However, if you are replacing an existing bay window then planning permissions won't be needed. 
New bay windows at the back or side of the house may not require planning permission, but it is best to check with your local council.
We already made mention that bay windows are really the only style that might bring up some issues if wanting to install them quickly and promptly. This is due to them sometimes being classified as an extension. It's entirely dependent on just how far from the home they will protrude. Another technical clause is that if new windows are in an upper-floor side elevation, they must be obscure-glazed and either non-opening or more than 1.7 metres above the floor level. Our team will inform you if your project is one of those affected.
Do I need planning permission to replace a window with a door?
Again, more often than not the answer is no. However, we encourage you to give your original planning permissions a quick once over to be sure that there were no conditions attached. Depending on the alteration, you may also need to meet building regulations – contact the SEHBAC team to discuss this further.
Do you need planning permission to change the colour of your windows or doors?
As long as your home isn't a listed building or positioned in a conservation area, there should be no need to apply for planning permission to change the colour of your windows or doors.
Do you need planning permission to move a door?
You need planning permission to move your front door. You will also need permission from your local authority to change the dimensions of your door from its original size. This is because significantly moving your entrance door could have an impact on the overall external appearance of the street, and preserving the appearance of the neighbourhood is the primary objective of planning permission authorities.
Do you need planning permission for French doors?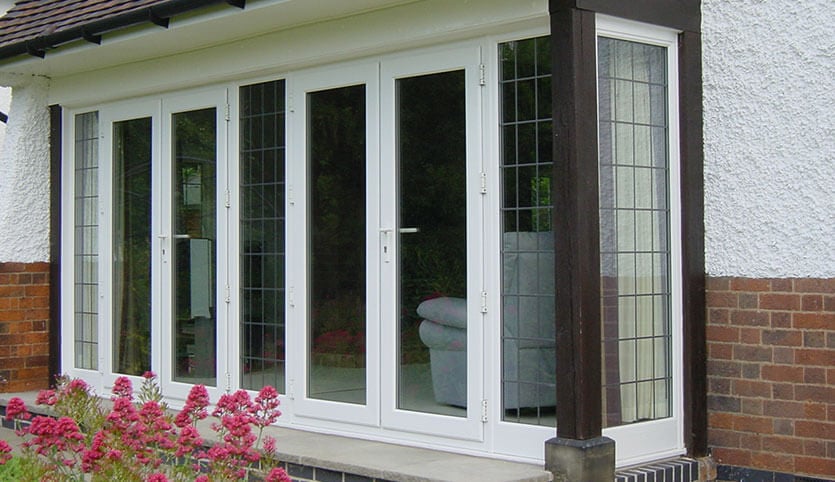 Improved security, style, and performance without hassle! Largely there are no Planning Permission caveats to worry about when getting new windows and doors installed. Instead, all you have to look forward to is improved style, security, and performance capable of changing the way you are able to use your home. We provide a range of solutions including; composite doors, heritage windows, bi-folding doors, and more. There's plenty of opportunities to be creative when improving the home.
Do you need planning permission to install a lantern roof?
As a general rule, new lantern roofs or skylights don't need planning permission unless any of the following is the case:
They are higher than the highest part of the roof
The glass protrudes more than 150mm beyond the plane of the roof slope
They are in the side elevation roof slope and less than 1.7 meters above the floor level
Which home improvements fall under Permitted Development?
Here are some examples of smaller home improvements that are likely to be given the go-ahead under Permitted Development – excluding new builds, large extensions, areas covered by Article 4 directions, listed buildings and properties in AONBs of course.

Situations where planning permission may be required
Listed buildings – These preserved properties often require permission from a local authority in order for their windows to be replaced or modified
Designated areas – These include conservation areas, National Parks, World Heritage Sites and Areas of Outstanding Natural Beauty. Restrictions will be similar as to that of listed buildings.
You are a leaseholder – If you are not the legal owner of the property, you of course cannot change the windows or the window colour without first getting permission from the property owner.
Article 4 Direction – Some local councils have directives in place that allow for them to override Permitted Development rights. Be sure to check the situation with your local authority before beginning work.
Do you need building regulations for a new window?
All replacement windows do have to comply to the latest building regulations. These were updated in June 2022 to accommodate for new rules surrounding ventilation and overheating. Some requirements that any new window must meet include:
Minimum U-values of 1.4W/m²k to ensure a more efficient thermal performance and minimal carbon emissions
Trickle vents must be installed on all replacement windows. They also need to exhibit impeccable functionality, so not to dissuade homeowners from using them and keeping the home ventilated.
A means of escape – a replacement window can only be reduced to a size that a person can escape through (or it can be the same size)
A clear path to a better home with SEH BAC
So, whether you're interested in converting a French door to a window, planning permission for a new window or something else, if you'd like to choose SEH BAC as your choice of installer we'd be more than happy to play a part in this important journey. For more information relating to our services, products, or projects, contact us today via online form.