Back to news
How much value does double glazing add to your home?
21 August 2017 |Advice & Guidance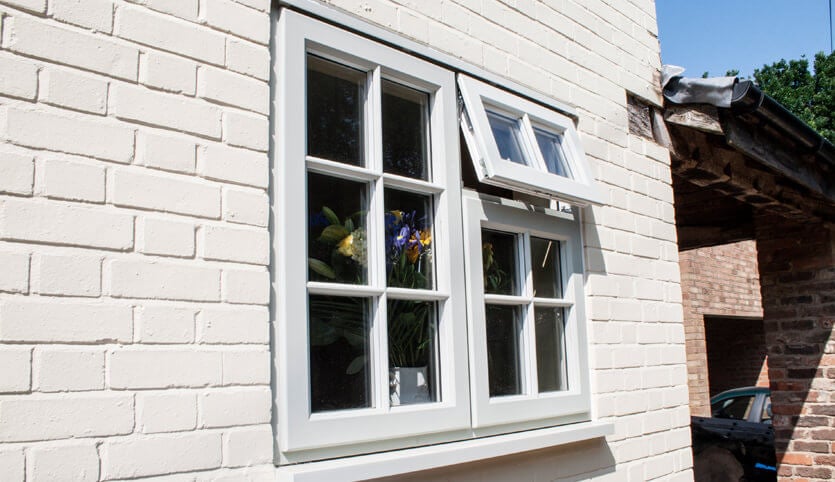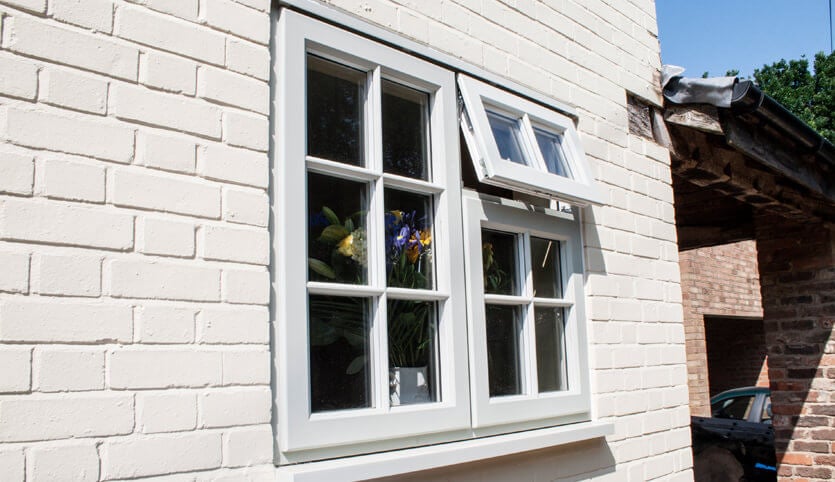 Double glazing is the most popular form of glazing in the UK but does it actually add any value to your home? Double glazing will improve your home's energy efficiency, how it looks as well as its economic worth. If you're upgrading from single glazing, these improvements will be even more noticeable. Let's take a look at what double glazing could do for your home.
Double the glass, double the benefits
Boosting your home's energy efficiency will save you money, keep you warmer and reduce your home's impact on the environment. With two panes of glass and gas in between, heat struggles to leave your home. The cold from outside is also prevented from entering so your home becomes draught free all year round. According to the Energy Saving Trust, A+ rated double glazed windows can save a semi-detached home somewhere between £75-£80 a year. With a detached home, this savings can be as high as £110, so they do add value. All our double-glazed windows are A+ as standard, making sure your home is as insulated as possible.
How much value does double glazing add to your home?
As well as giving you savings on your home's energy bills, double glazing does add value. Research has illustrated that the average value of a home can increase by 10% with a new double glazing installation. Buyers will be more likely to buy a home with newer windows, as they won't need to replace them themselves. So the simple answer to 'does double glazing increase property value', is yes double glazing does add property value, as well as making your home more attractive and well-performing.
How does double glazing increase property value?
It makes your home much more desirable to potential buyers, expert research by estate agents has shown. In terms of adding value to your home, many see double glazing as a necessity today. You will be at a disadvantage if your home still only has single glazing. Many homeowners will want to upgrade to double instantly and they could factor this into their offer. With more people conscious of saving money on their energy bills as well as reducing their CO2 input, energy efficiency is a top priority for house hunters. Homes today all have an Energy Performance Certificate (EPC) and the type of glazing directly affects the score. This is alongside the type of insulation and the heating system.
A stylish and safer home
It's not just economic value and cheaper bills that double glazing can bring to your home. If you're upgrading your old and tired windows then your kerb appeal will instantly improve. With a range of colour and style options, you can transform the look of your home. Due to improved thermal insulation, your home will be at a comfortable temperature year-round. Unwanted outside noise will be reduced too. Modern double-glazed windows will also increase your home's security with better locks and an extra layer as defence against intrusion.
Double glazing perfect for any home
If you're worried that double glazing will decrease your home's value in a traditional property, never fear. Our range of heritage windows are expertly made to fully recreate the look of timber with the performance of uPVC. You could also pick timber effect windows for that real authenticity. If you live in a conservation area or a listed building, there may be some restrictions on upgrading windows so do check with your local authority.
Why should you choose SEH BAC for your new double glazing?
FENSA and GGF approved for your peace of mind
All our windows are A+ rated as standard
Our high quality uPVC, aluminium double glazing will provide a long-lasting investment for your home
We offer a 10 year guarantee on all our windows and other home improvements
For even greater thermal and acoustic insulation as well as increased value, we also do comfort glass windows
If your home could benefit from double glazing, get in touch today to let us bring out the best in your home.