Back to news
Our top 4 single storey extension ideas
11 July 2020 |Advice & Guidance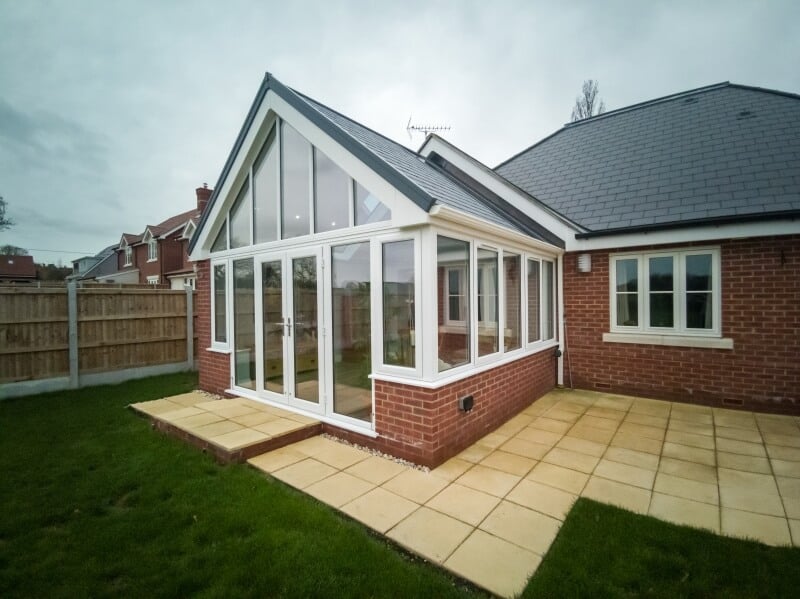 If you feel like you have outgrown your current living space, there are other options than moving to a new house! A home extension could be what you are looking for if you're looking to accommodate your extended family or just want a more comfortable living space. Home extensions can be installed onto your current home's exterior, seamlessly bringing old and new spaces together.
SEH BAC can design your perfect extension that will match your home and look like it has always been part of your property. To inspire you, we have 4 ideas that you could use your single storey extension for.
1. Kitchen Diner Extension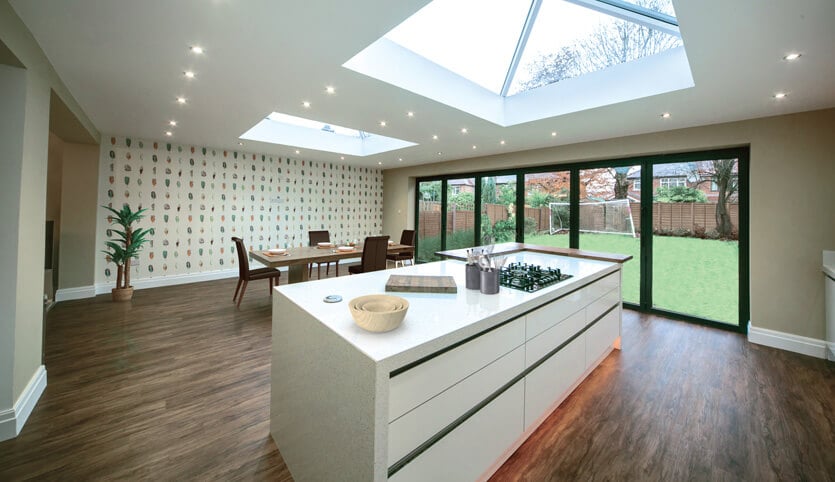 The kitchen is the hub of the home for many families. Kitchen diners enable people to spend more time together: with today's chaotic timetable, being able to cook dinner, help the kids with their homework and chat with your other half in an open living space, is a real advantage. In more traditional properties, the kitchen and dining room would normally be separate to keep guests away from the hustle of the kitchen. Nowadays, the divide between cooking and entertaining is a thing of the past and the kitchen diner has become a popular room to socialise with friends. Offering a range of lifestyle enhancing benefits, quality single storey kitchen extensions can also add between 5-10% to the value of your home.
2. Garden Room Extension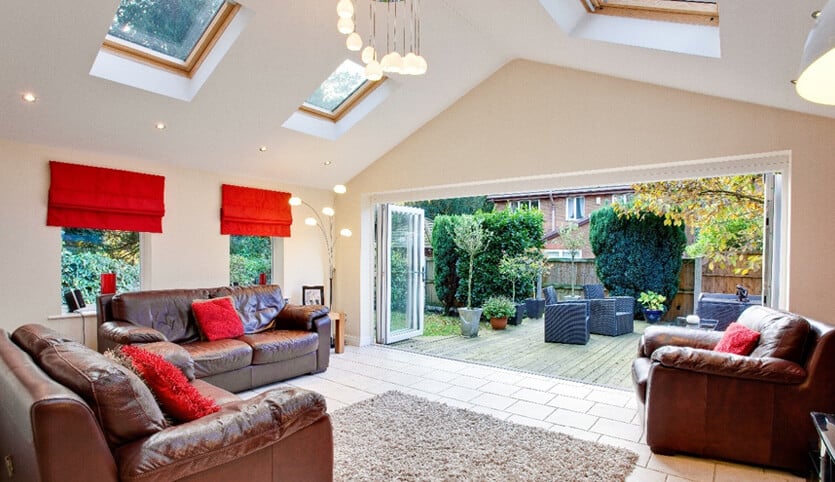 The design of your extension can allow large bi-fold or French doors to be installed at the back of your property. Use this to your advantage and spread your interior out into the garden, seamlessly extending your space even further. To maximise this, position the extension to meet your patio or decking and place your outdoor furniture nearby to create the ultimate Garden Room extension space.
3. Home Gym
Back in March, dedicated gym-goers were forced to work out from home, as gyms shutdown. Now gyms have started to re-open, 5 months later, people are evaluating the convenience and advantages of a workout out from home. If you, like many people are enjoying your home workouts and are not planning to return to the gym, you can use your new extended space to set one up.
Take a look at our Pinterest board for unique home gym ideas.
4. Entertainment Room
Whether the kids want to watch the latest Disney movie or need somewhere to play, having a room just for their entertainment will allow them to do all the things they want to, without compromising the use of the lounge. You can sit back and watch your favourite shows, chat with your friends, whilst they're entertained in a room of their own.
Sensational single-storey extensions for Ipswich & Suffolk homes
When choosing us to build and install your home extension, your project will be individually managed, ensuring it runs smoothly from start to finish. We will work with your individual requests and our highly trained team of architects, installers, and extension experts will be on hand from the initial home survey to aftersales care. If planning permission is required, we will also sort this out for you, ensuring you have a stress-free experience. Get in touch today or request a quote to start your extension journey with us.