Back to news
What are Window Energy Ratings (WER)?
27 August 2020 |Advice & Guidance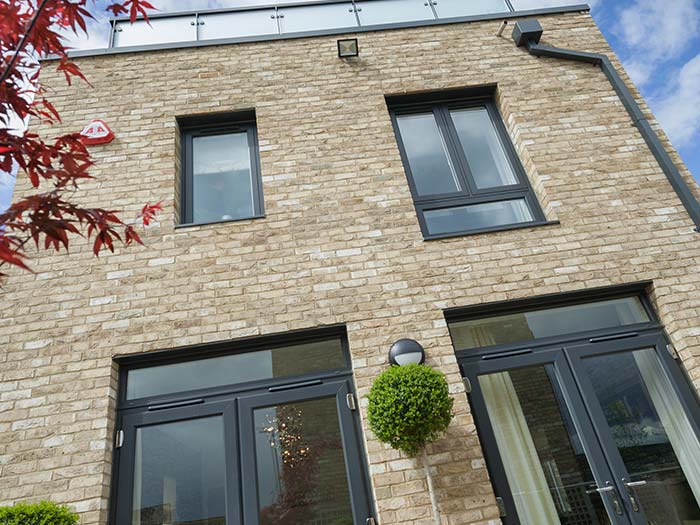 With the possibility of home improvement vouchers worth up to £5,000 looming on the horizon, high-performance renovations such as secondary glazing, double glazing, comfort glass and energy efficient windows and doors are an exciting prospect for many homeowners and landlords. Aiming to cut fuel bills and reduce carbon emissions, this is a particularly exciting time for low-income households to make their homes warmer and cosier.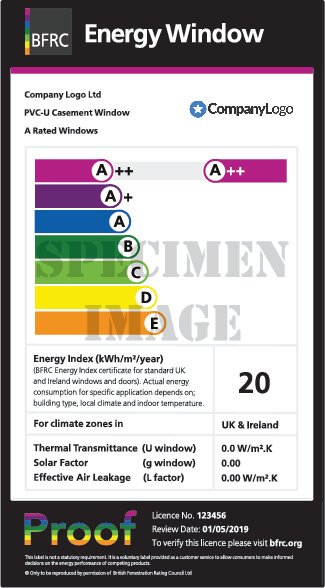 With 600,000 households expected to benefit from this latest initiative, now is the time to get your head around Window Energy Ratings (WER). And even if you don't qualify for the scheme, taking an interest in your home's energy efficiency is an investment you'll never regret. Once you've read this blog, we're sure you'll have the confidence to compare the performance of different window products out there and make the right decision, first time around.
What are Window Energy Ratings (WER)?
Similar to the rainbow labels found on quality household appliances, white goods and lightbulbs, windows that contain the WER rainbow label show they've been independently verified by experts for thermal efficiency. Based on a scale of G to A++, A++ being the most efficient, window energy ratings were originally launched in March 2004 by the British Fenestration Rating Council (BFRC), and, since October 2010, legislation dictates that replacement windows must have a minimum Window Energy Rating of band C to comply with UK Building Regulations.
Applying to the whole window (the frame and the glazing), the WER label also provides insight into:
Thermal transmittance (U-value)
The U-value measures how easily heat can pass through a material; the lower the U-value, the more efficient the material. The WER Rating band C is the equivalent of a 1.6 W/m2k U-value or lower.
The G-value measures how much heat from the sun can pass through a window; the lower the G-value, the more protection the glass has against infrared radiation.
The L-factor measures how airtight the window is; the lower the L-factor, the more draught-proof your windows will be.
The energy index is determined by a formula that considers the available solar heat gains (G-value), subtracted by the thermal losses (U-value & L-factor). Although, as the label says, the actual energy consumption for a specific application will depend on the building, the local climate, and the indoor temperature.
What is a good energy rating for a window? Are C rated windows any good?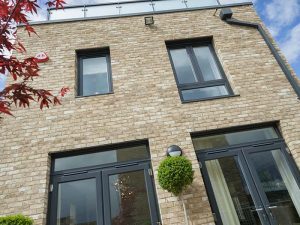 Our high-performance comfort glass uPVC windows can achieve excellent energy ratings. Modern aluminium windows can attain A+ energy ratings, minimising heat transfer of cold elements with innovative thermal break technology. Classic heritage windows are natural insulators that can also achieve A+ energy ratings. 'C' Rated windows can still make considerable savings on household bills, however better savings can be made with A rated windows, whether they're uPVC or aluminium.
What is the U-value of 'A' rated windows?
Many 'A' Rated windows provide U-values of 1.4 W/m2.K. A+ Rated windows can achieve U-values of 1.2 W/m2.K and A++ Rated windows can reach U-values as low as 0.8 W/m2.K. However, this all depends on getting the glazing specification correct, as the best performing glazing products (like ours!) have lower G-values; effective protection against solar heat gain.
How can buildings improve energy efficiency in Ipswich, Hertfordshire, and Essex?
To calculate the savings you could be making on your energy bills, why not give the EST's Energy Savings Calculator a go? Then return to SEHBAC for the most energy efficient windows, doors, and glazed extensions around!