Back to news
What is the most energy efficient conservatory roof?
26 April 2022 |Energy Efficiency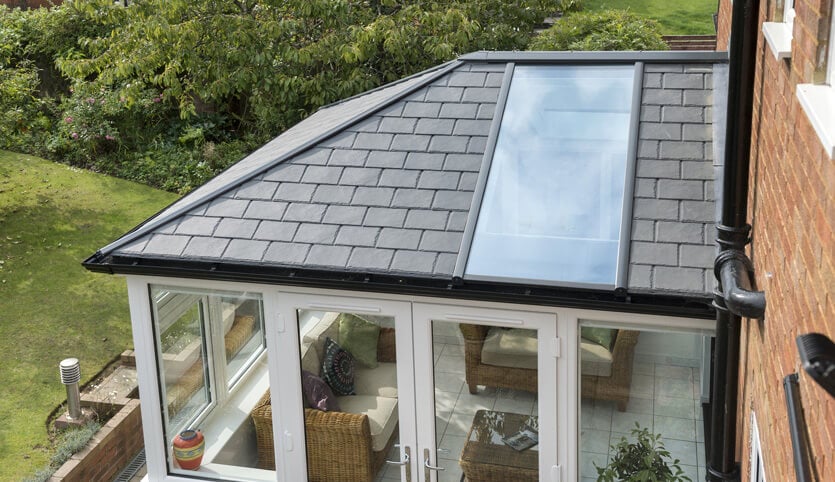 As fuel bills continue to soar and the need for better air quality builds, the urgency for a more energy-efficient home becomes more crucial day by day. Bearing that in mind, it may surprise you to learn that draughty windows, doors, and conservatories account for up to 40% of wasted energy at home! So, the influx of interest in energy-efficient home improvements before and after the latest energy bill hike is of no surprise.
With 40% of Britons expected to fall into fuel poverty this winter, there has never been a better time to make your home more energy-efficient. Conservatory roof replacements have become a firm favourite with homeowners looking to enhance their conservatory without the extra cost of installing a brand new one. Available in 3 energy-efficient styles, we are often asked which is the most thermally sound conservatory roof. Allow us to enlighten you!
Tiled conservatory roof
Tiled roofs are known as warm roofs due to the way they surpass other conservatory roof styles in terms of thermal efficiency. Their lightweight tiles are designed to control airflow around the conservatory space to maintain comfortable temperatures inside, come rain or shine. Offering energy efficiency levels 10 times better than an A-rated window, our industry-leading tiled roof system can achieve unbelievable U-values as low as 0.15.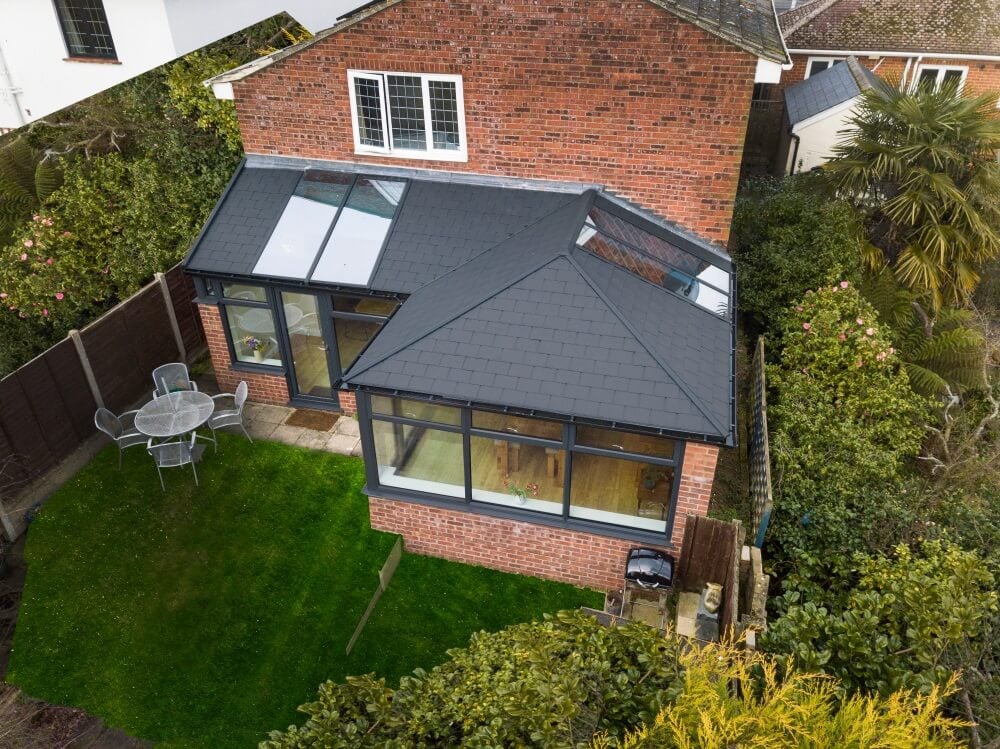 Glass conservatory roof
Over the past decade or so, the thermal efficiency of glazed conservatory roofing has been boosted by pioneering manufacturing techniques, making them the 2nd most energy efficient conservatory roofing option currently available. Thanks to the inclusion of innovative solar-control glazing, the 'too hot in summer, too cold in winter' scenario that has plagued fully glazed conservatories for years is now a distant memory. Able to achieve incredibly low U-values of just 1.0, our gorgeous glass roofs actively prevent leaks, draughts, moisture, or condensation, so you can sit back and relax in comfort for many enjoyable years to come.
Lantern roof
Lantern roofs aren't far behind glazed roofs, offering fantastic U-values of 1.1. That said, the way lantern roofs welcome natural light into the room from all angles means you'll need less energy to heat and illuminate the space. Its internal pelmet framing system is also fitted with mineral wool insulation, designed to reduce heat loss further and keep the space at a pleasant temperature for longer.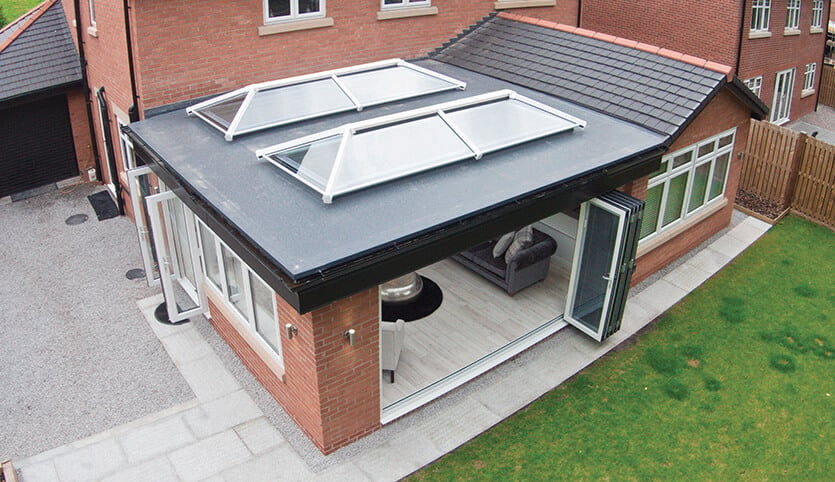 Tiled roof vs glass roof vs lantern roof
| | | |
| --- | --- | --- |
| Roof type | U-value | Glazing options |
| Tiled roof | 0.15 | Optional integrated glass panels (as below) |
| Glass roof | 1.0 | Standard, self-clean, solar control |
| Lantern roof | 1.1 | Solar control & self-clean as standard |
Energy efficient conservatory roof solutions in Essex, Suffolk, Hertfordshire & Surrey
Continually striving to make our whole business as energy-efficient and environmentally friendly as possible, sourcing and installing the most efficient home improvements is crucial to us. So, for some of the most energy-efficient, reasonably priced windows, doors, glazed extensions, conservatory roof replacements, roofline, and cladding around, visit your nearest SEH show centre, contact us online, or call our team of experts on 0800 666 444.