Back to news
10 signs my front door needs replacing
10 September 2021 |Advice & Guidance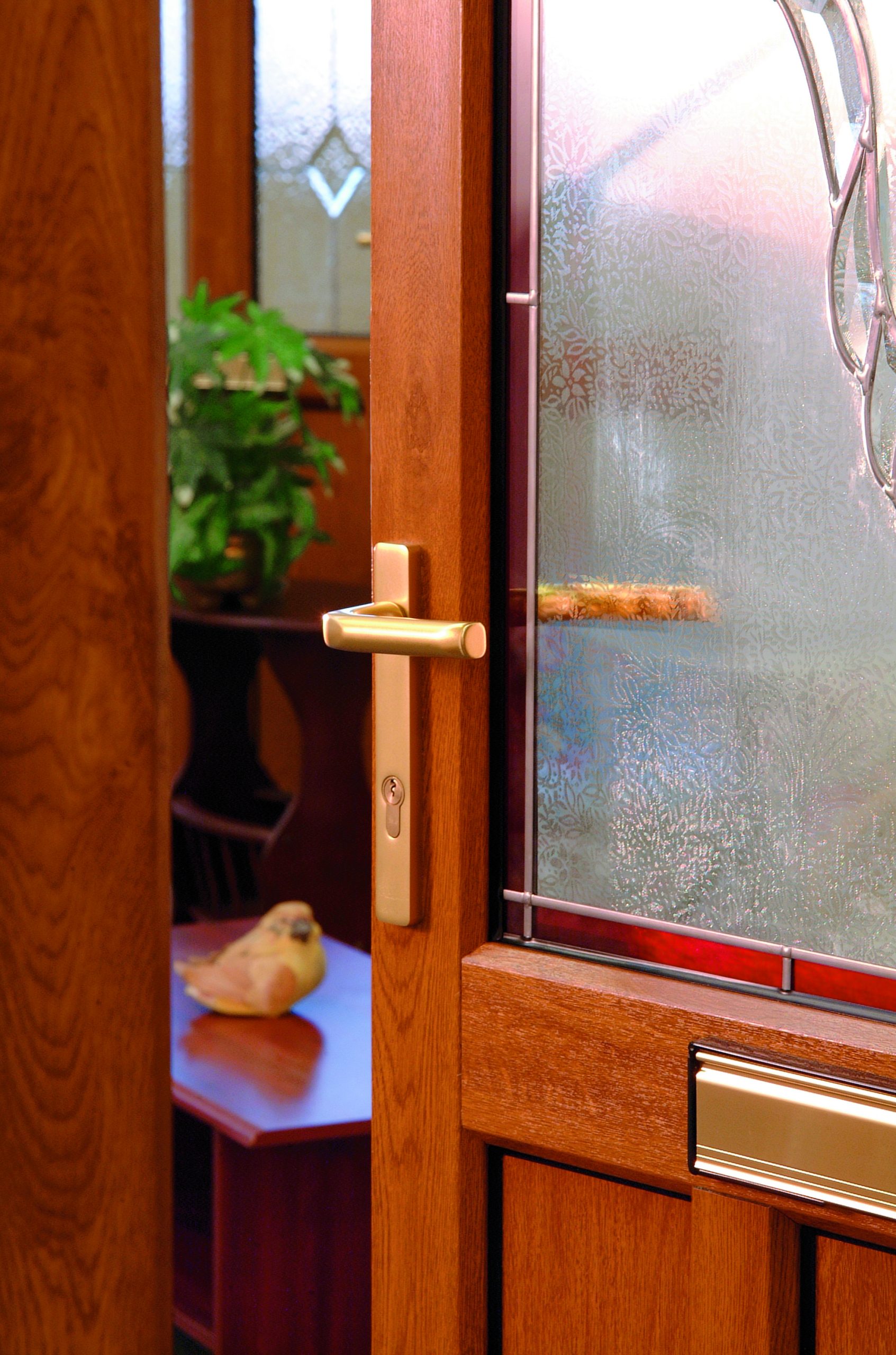 Without realising it, we become quite attached to our front doors. After all, they're what greet us every time we come home. As such, it can be hard to accept when your old front door needs replacing. However, ignoring early warning signs of decay can lead to grave problems for your home's structural integrity and, more importantly, its security. Here are 10 signs it's time for a replacement front door.
1. Space underneath and around your front door
If there is light filtering through your door's frame or casing, this could lead to a myriad of problems. Disturbingly, the best case scenario here is your house becomes draughty and susceptible to noise pollution. At worst, these gaps could allow water, insects, and even rodents into your home.
Spaces such as this are common in older doors with outdated frames. They can be temporarily fixed by upgrading your weather stripping. However, this would become a regular, time-consuming activity. To avoid the hassle, it's worth investing in a new front door altogether.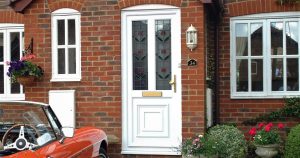 2. Front door dents
Dents are common for less sturdy doors. If the material is cheap and of lower quality, even simply shoulder-barging the door open when your hands are full can cause damage.
If your front door is denting easily, it's a sign that you need to upgrade to a more resilient model in a stronger material, like an aluminium or composite door.
3. Splitting and peeling in your front door
Older timber doors sometimes wither in the face of heavy weather. The wood can crack or warp, and the paint can peel. Obviously, this has a negative aesthetic impact, but the structural damage can be far more severe.
Water getting into the cracks, combined with heat from the sun, can cause the door to expand and outgrow its frame. If this happens, the door could become completely stuck! Another problem waterlogging can cause is…
4. Front door rot
If moisture gets inside a door's wooden frame, the wood will rot, which is enough of a problem in itself, even if it doesn't attract termites. In this scenario, the door will rapidly start to deteriorate from the inside out, becoming structurally unsound and weak to the forces of intruders.
If you spot any of these signs of water damage, it's time to install a replacement front door, perhaps one made from uPVC or a better, more durable quality of timber.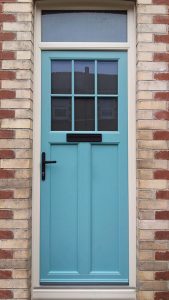 5. Squeaking door hinges
Creaking door hinges can usually be solved by applying some lubricant to the problem area. However, while the noise is only a short-term grievance, it could mean that your front door is entering decline.
Weak hinges could also be identified as a weak spot by potential intruders. They could easily break them and gain access to your property and your possessions. For peace of mind, consider progressing to a front door with sturdier features.
6. Broken front door lock
Your front door's lock breaking is a sure sign that a replacement door is required. Sure, you could just replace the lock, but if it broke once already, it's clear that your door isn't advanced enough to support a sufficient lock system.
All of SEH BAC's front doors come with multi-point locking systems as standard. We also offer a full range of additional security features to keep your home secure, including anti-snap locks that are extremely resistant to extreme force.
7. Your front door is hard to open
Why is your front door sticking? This often happens during heatwaves, as the heat makes the door's material expand.
It's likely that this will go away when the weather dies down, but if the problem persists, it could be a sign that water has got into the frame and the door is beginning to warp and deteriorate. It could also mean that the prolonged expansion from the heat has caused another kind of permanent damage.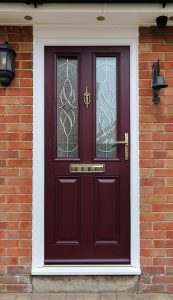 8. Increasing energy bills
If you notice that your energy bills are on the rise, and you can't think why, it's possible that your front door performance is beginning to decrease.
It could be that there is an undetected gap in the frame letting in draughts, causing you to hike up your central heating system. Equally, it's possible the door's wear and tear is causing more thermal energy to transmit through the material, allowing more heat to escape your home during the Winter. This is especially likely if your door has…
9. Single glazed glass
Plenty of doors come with decorative glass. These could be small ornate windows, or big panes of glass taking up most of the frame. The latter is less common in front doors, but standard for bifold or patio doors.
Single-glazed glass is very outdated, and unable to maintain the insulation standards necessary for the average UK home. To save on heating bills and reduce your carbon footprint, you may want to consider a front door glass replacement, or a new, more modern front door altogether.
10. Your front door looks unfashionable
Remember, your front door gives visitors their first impression of your home. If your front door is looking worst for wear, with its colour fading and signs of damage beginning to show, it's probably time to switch to something fresh.
All SEH BAC's doors are fully customisable, available in a range of over 150 RAL colours, with a vast selection of additional accessories like handles and glass decorations. So, whatever the character of your home, there is a stylish, top-performing door for you.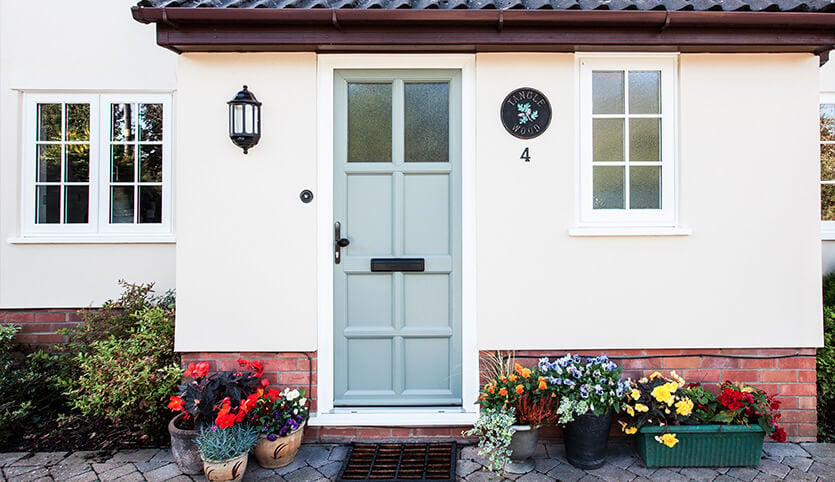 Replacement front doors in South East England
SEH BAC offer quality replacement front doors in Ipswich, Essex, Suffolk, and across the South East. For more information on how we can revitalise your home, please feel free to contact us or come visit one of our show centres!