Back to news
Front door & hallway ideas to really create an entrance
14 May 2021 |Home Trends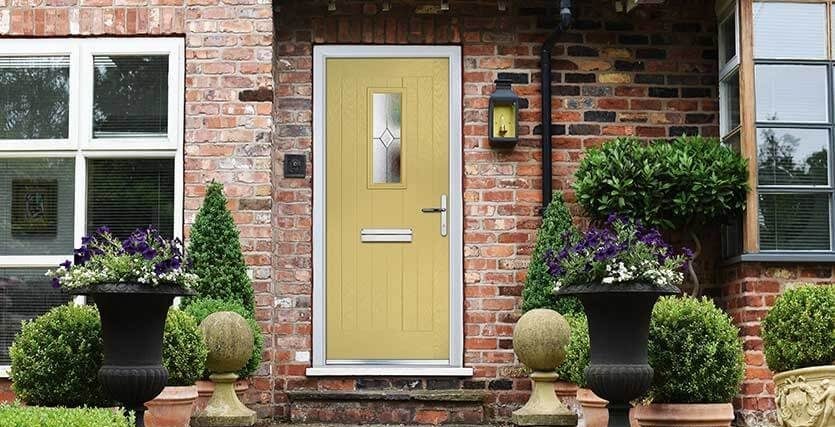 Although it's the first room guests will see, the humble hallway is often an afterthought when it comes to essential home improvements. Your hallway isn't just a corridor to get from room to room. Coupled with your front door, it's your first chance to make a positive first impression.
It's often said front door colours can reveal a lot about the person who lives inside. So, if your hallway lacks personality, chances are your guests may think the same about you! But don't worry, as we've come up with 3 front door and hallway ideas to breathe new life into your home's entrance space.
Modern hallway colours
A light colour palette remains preferable in hallways that lack natural light. Perfect for entrances in bijou flats and smaller households, create an airy and inviting space by minimising furniture and incorporating soft yet warming shades like cream soda, ivory, milk and vanilla, and light beige, framed by a contrasting front door in edgy Anthracite Grey, sophisticated Jet Black, subtle cream, or natural woodgrain. For very dark hallways, a front door with side panel is sure to let the light flood in.
Considering the Dulux Colour of the Year 2021 is Brave Ground™ and Farrow & Ball have opted for a selection of earthy hues – from striking blue to luxurious red – warm, natural tones are very 'in' this year.
An organic green hallway with a gorgeous green front door
Soaring in popularity throughout the pandemic, the link between creating a cosy sanctuary united with natural influences is certainly not a coincidence. Smoothly leading on from this year's on-trend colour schemes, warm neutral tones and the incredibly popular biophilic interior design trend go hand in hand, so why not incorporate them into your hallway design?
Simply meaning 'love of nature', prime examples of biophilic hallway design include strategically placed house plants, organic materials like natural wood and stone, naturally inspired artwork, and soothing patterned wallpapers featuring vegetation or animals. Complete the look with a refreshing green front door replacement, from fashionable Chartwell Green composite doors to striking Emerald Green aluminium doors, or pale Pastel Green uPVC doors. With SEHBAC, you can choose from over 20 shades of glorious green.
Match interior stylings with a dual colour front door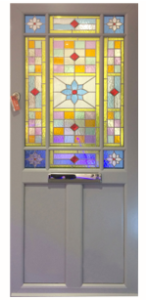 Allowing for one colour on the outer panel and a contrasting shade on the inner panel, dual colour front doors allow you to maintain your home's unique exterior character whilst stylishly matching your hallway décor.
If you have a period property, our stunning Suffolk Door collection perfectly replicates authentic front door designs from the 1700s through to the 1900s. So, you could retain a classic Victorian exterior with our authentic 'Victorian' door design, with a different colour on the inside to match your hallway.
Or more modern households may prefer to embrace the PANTONE Colour of the Year 2021 to really make an entrance – Ultimate Gray and Illuminating (yellow). Uniting the practical and rock-solid features of grey and the warming and optimistic feel of sunshine, as we emerge from the pandemic, this unique colour combination is one of resilience and hope. With this in mind, we think neutralising grey on the inside and brightening yellow on the exterior door panel with a matching hallway colour scheme would give any entrance the 'wow factor'.
Gain more inspiration from our hallway decor ideas Pinterest board
Create a lasting first impression with a quality new front door from SEHBAC
No matter your hallway colour scheme or personal taste, we're confident we can meet and exceed your expectations when it comes to fabulous front door replacements. With up to 40% off at the moment, there's never been a better time to update your home.
From Ipswich to Oxford and Essex to Suffolk, get a quote now and look forward to instant kerb appeal, heightened home security, a warmer home, and lower energy bills.