Back to news
Best types of composite door for your home
11 May 2023 |Advice & Guidance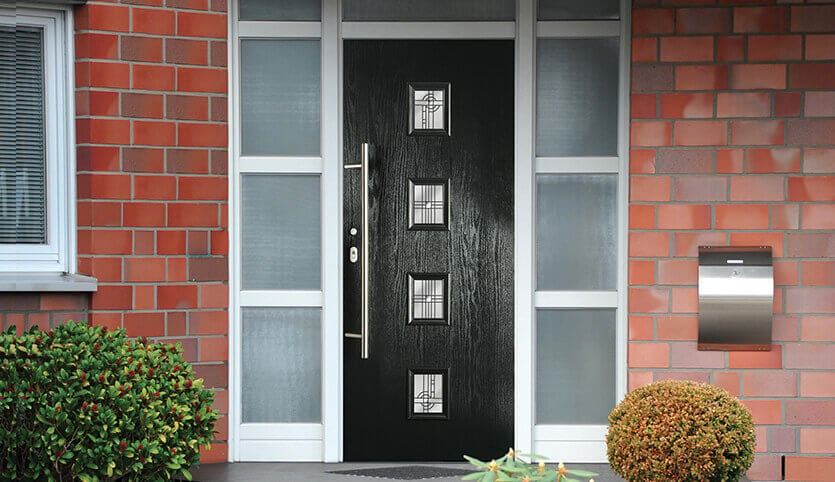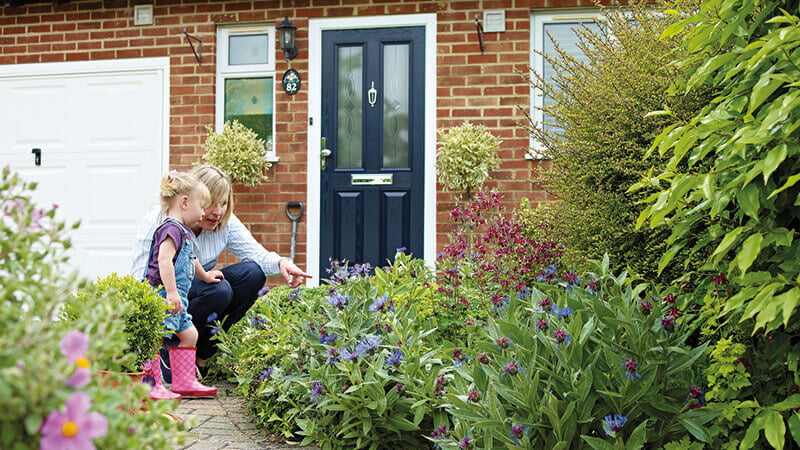 Upgrading your front door is a quick and rewarding way of updating your home. Not too long ago, the choice would consist of either uPVC, aluminium or timber but today composite front doors are proving a popular choice amongst UK homeowners as the perfect door due to their energy efficiency and durability.
If you have not experienced a composite front door then now could well be the time – as not only will it give your home a fresh look, but you will benefit from its modern performance.
Made from a wide variety of materials including wood, PVC, insulating foam and GRP (Glass Reinforced Plastic) there are many types of composite doors available. But, which type of composite door is best for your home?
GRP composite doors
GRP composite doors are usually chosen for the best energy efficiency. They are made from compression moulded Glass Reinforced Plastic (GPR) and predominantly use a 44mm door slab, almost double the thickness of standard uPVC doors, which is filled with high-density polyurethane foam insulation for high levels of thermal efficiency. Despite the main door slab consisting of uPVC and other materials, it is made to perfectly resemble timber.
Solid timber composite doors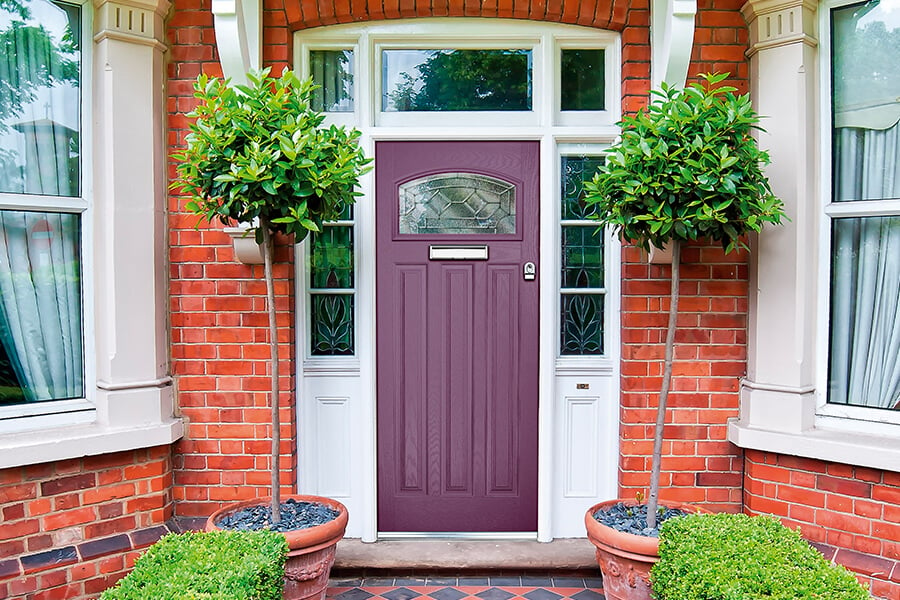 Solid timber composite doors are chosen for their authentic timber appearance and impressive durability. They are made from multiple layers of laminated timber and use a 48mm thick door slab that is enclosed with either uPVC, fibreglass or thermo-plastic Acrylonitrile Butadiene Styrene (ABS) skin.
GRP vs timber composite doors – which is best?
While there are many benefits for both doors, GRP composite doors are the best overall choice for your home. GRP layers on top of a multi-layered internal core results in some of the very best heat retention and it is strong and long-lasting. It also offers the same visual effect and feel of timber combined with ultra-thermal efficiency, security and low maintenance. They are also less expensive than timber composite doors. GRP composite doors also have more colour options compared to timber, meaning you can make the first impression you want.
Composite doors for you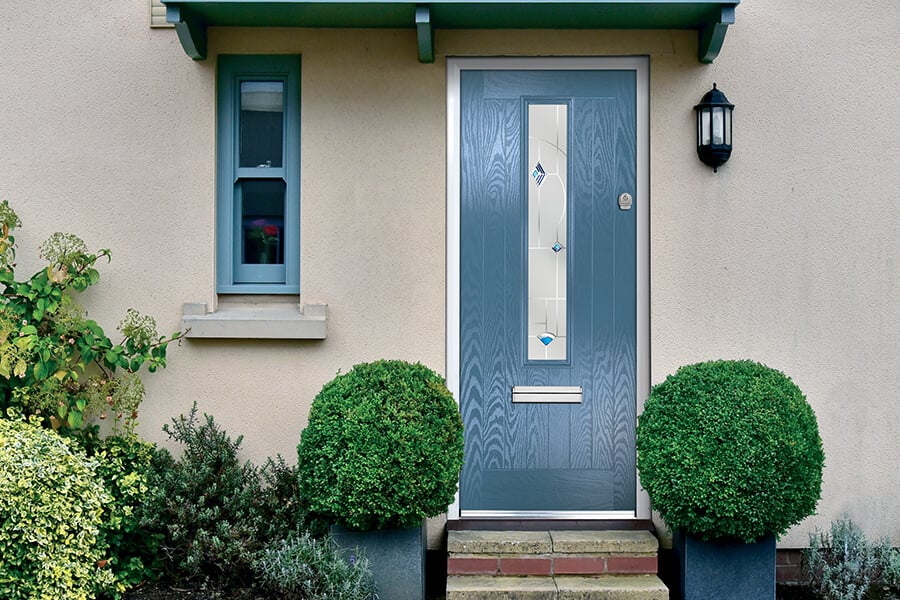 At SEHBAC we offer GRP composite doors, and you will instantly notice the difference in temperature, comfort and overall atmosphere with our range, whether you choose a front door, back door or one of our Heritage doors. The combination of resilient frames, GRP layers and a solid core prevent warmth from being lost and offers A+ energy ratings. We also offer a thicker 70mm rebated door to retain even more heat.
The blend of materials provides strength to prevent warping so the door won't weaken over time, while the solid, robust structure will keep your home protected from forced entry. All composite doors are also fitted with high-security multi-point locking features for peace of mind.
Thanks to a natural grain effect, our composite doors are almost incomparable to real wood while we have a vast range of colours, including the popular anthracite grey and chartwell green, decorative glazing and glass designs to let in as much natural light as you want and door furniture to choose from.
See our composite doors for yourself!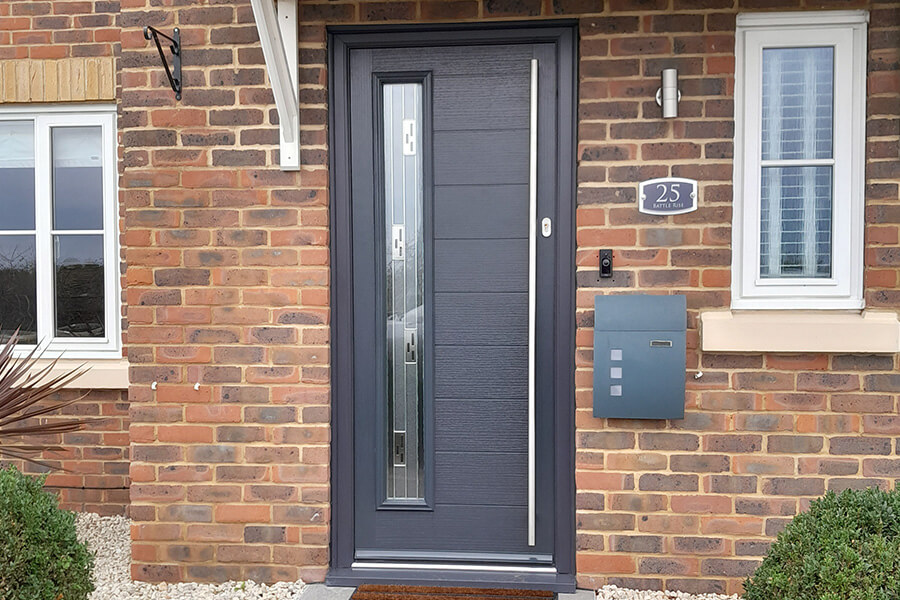 Our range of composite doors are ideal for an external door, whether a front door or a back door, thanks to modern performance combined with an authentic timber look. Take a look at our seasonal offers, visit your closest SEH BAC showroom, or contact us to transform your South East home with the perfect new composite door today.