Back to news
5 home improvements to boost your homes security
28 October 2021 |Advice & Guidance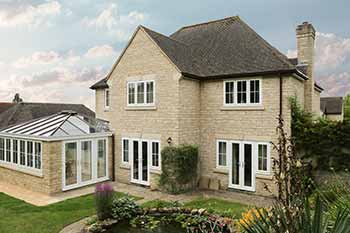 Properly securing your home doesn't just provide peace of mind that your family are safe and sound. Superior window and door security can also work towards lowering your home insurance premiums whilst simultaneously increasing value and interest from prospective buyers, as its one less job for them to do once they've moved in.
So, as we shift towards the winter months – the most vulnerable time of year for household burglaries – we've come up with 5 home improvements to boost your homes security.
How can I improve my home security?
View your home through a burglar's eyes
Go outside and try to look at your home from an intruder's point of view. Can you spot any obvious ways to get inside? Have you left enticing valuables in clear sight? Are there high hedges around doors or windows that could create a covered way to sneak in without being seen?… Nearly half of all burglaries are opportunistic 'spur of the moment' crimes after all.
A modern security camera is worth considering to keep tabs on your homes' entryways, as it allows you to see who's on your premises 24 hours a day from a simple smartphone app. If you're still unsure whether your home is completely secure, you could request a home inspection from your local police force.
The best outdoor home security cameras for 2021
Protect your windows from opportunist intruders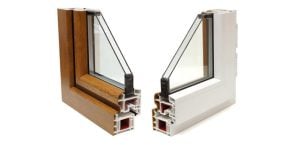 Did you know 30% of intruders get in through a window?… All modern window styles (like ours!) are key operated and fitted with multi-point locks as standard, bolting them securely into the frame. They're also internally beaded, meaning the window bead is safely hidden on the inside rather than on the outside which can make them vulnerable to opportunist burglars. Check whether your windows have multi-point locks by looking for rollers or hooks at the top and bottom of the frame and a latch in the middle. Even better, multi-point locks can reduce your home insurance costs too!
Single glazed windows should be reinforced with modern double glazing, or put three layers of protection between you and intruders with tough comfort glass. Secondary glazing is an ideal alternative for adding an extra layer of security to listed buildings or homes situated in restrictive conservation areas.
Replace inferior door locks
Lock picking and snapping is more popular than you think. A good way to test the calibre of your cylinder (the part of the lock that the key fits into) is to see if it protrudes more than the depth of a £1 coin. If it does, your doors are at risk of lock snapping criminals and should be updated immediately.
Our new front and back doors are manufactured using highly robust and durable materials and frames that are rigidly fitted to maximise their strength. As standard, they incorporate a number of industry-leading locking features that you'd expect from a reputable door installer.
Replace uPVC with composite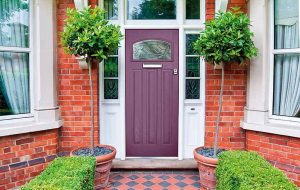 uPVC doors are versatile and budget-friendly, however, they don't last as long as other construction materials. They can also be susceptible to sagging, warping, cracking, and fading, especially if they're over 20 years old.
It's a fact composite doors are much stronger than uPVC. Twice as thick as a standard uPVC door, complete with a robust core and resilient frames, a new composite door will keep your home protected from forced entry much better than a uPVC door will. Providing greater strength and security, composite also lasts longer than uPVC (30+ years) with little maintenance required to keep it looking at its best.
How do composite front doors improve your home's security?
Upgrade to PAS 24 standard patio doors or bifold doors
Old, single glazed patio doors are an opportunist criminals' dream. If a home improvement product has been PAS 24 accredited, it means it has met rigorous test standards used to assess its security performance. Thoroughly tested for high-security performance, if you're wondering 'how can we ensure security from intruders at home?', PAS 24 certified doors keep opportunist burglars firmly out in the cold.
Our uPVC sliding patio doors feature multi-point locks and anti-pick, bump and drill cylinders fitted as standard to comply with PAS 24 standards. Or for a sleek yet strong new patio door replacement, our aluminium sliding doors and aluminium bifold doors come with 8-point locks and PAS 24 compliant toughened glass as standard – which is 5x stronger than normal glass.
How can we improve security?… Secure your South East home with SEH BAC today
Fall back in love with your home security this autumn with our latest autumn home improvement sale. With up to 40% off windows, doors, conservatories, and extensions, securing your home is easy with SEH BAC by your side.
Have a browse through our latest installations for unmatched inspiration, visit your closest SEH BAC show centre, give us a call on 0800 666 444, or contact us online to discuss your home security options further with one of our knowledgeable team of experts.