Back to news
Have a stress-free Christmas with the help of our deep cleaning cheat sheets
30 October 2020 |Advice & Guidance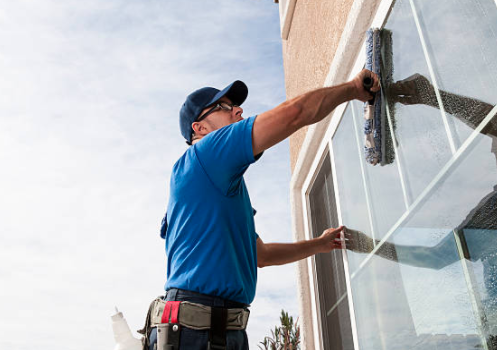 With the festive season almost upon us once more, now is the time to start getting your home ready for the Christmas and New Year celebrations. It may not be the 'normal Christmas' we've come to know and love, what with the current COVID restrictions in place in the UK, but it can still be an enjoyable and relaxing time if we set our minds to it.
Avoid last minute panic with these informative and detailed cleaning cheat sheets and prepare your house for Christmas and New Year's, whilst keeping your loved ones safe and sound.
Useful non-toxic cleaning products & essential cleaning checklists
If a healthier home and environment is important to you, then it's worth considering switching to a non-toxic cleaning solution. Don't forget that the coronavirus can live up to three days on some surfaces, including plastic and stainless steel. It's also worth noting that the Environmental Protection Agency's list of 'green' disinfectants that have been tested and are effective at killing the coronavirus include citric acid and alcohol.
Explore our exhaustive list of useful non-toxic cleaning products, which also includes what they're best for and what to avoid using them on. It also provides manageable weekly, monthly, 3-6 monthly and yearly deep cleaning checklists, to ensure your home is spick and span all year round.
Handy tips & tricks to make your South East home sparkle
We all want an easier life, especially when it comes to cleaning! But not all household cleansing activities need excessive elbow grease to create that enviable sparkle. From using WD-40 to clean the toilet, to swift and effective deep cleaning techniques that keep uPVC windows, doors, conservatories, double glazing and polycarbonate conservatory roofs looking at their very best, we've got it covered.

Kitchen cleaning cheat sheet
It may surprise you to learn that the kitchen sponge or cloth tends to be the dirtiest thing in the house and can be up to 200,000 times dirties than your toilet seat! There's no doubt that a clean kitchen is a safe kitchen. Our final deep clean cheat sheet is tailored to keeping your essential kitchen appliances as good as new for longer, with some handy kitchen measurements thrown in for good measure!

What is the fastest way to deep clean a house?
Use our deep cleaning cheat sheets as a convenient prompt when you need it most. Simply click on the relevant cheat sheet above, print it and stick it inside the corresponding room or inside a cleaning cupboard.
Now that your deep clean is complete, it's time to sit back, relax and enjoy your clean, fresh house with your loved ones, secure in the knowledge that it's a safe and hygienic environment for all that enter over the holiday season and beyond.