Back to news
Ready for summer? 3 top tips on making space in a busy home!
18 March 2021 |Advice & Guidance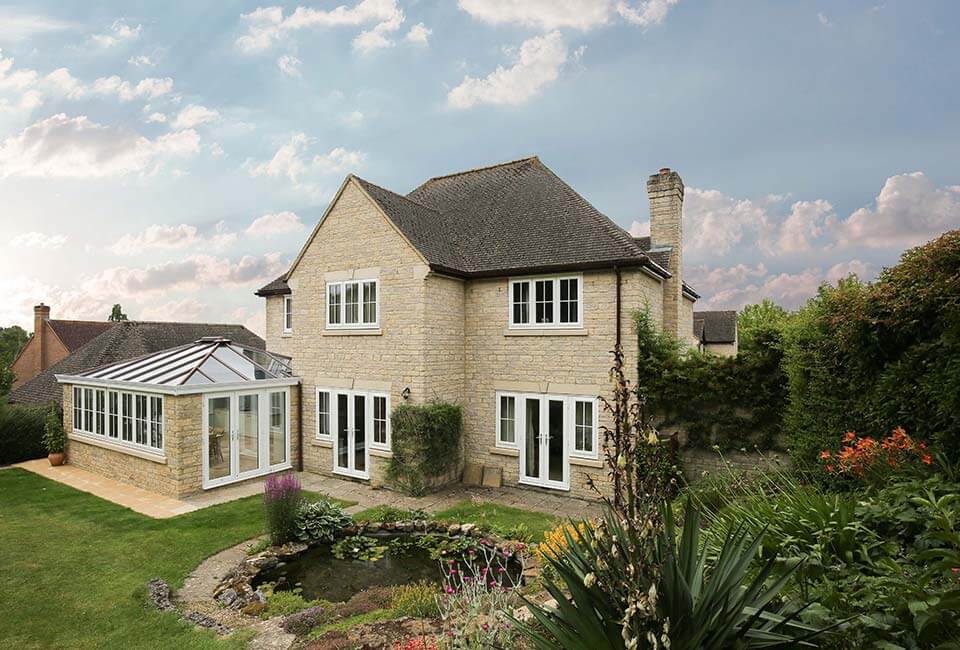 Now that we have a clear roadmap to ease us out of lockdown just in time for summer, it's the ideal time to get your home ready to welcome loved ones you haven't seen in what seems like forever!
Spending more time at home than ever before, the need for extra space to live, work and relax in has never been more prominent than it is today. As restrictions begin to lift, effective ventilation is also crucial in the fight against COVID-19. So, if you're looking for ways to make more space to safely entertain friends and family through the summer months and beyond, we've come up with these 3 top tips especially for you.
How do I make more space in my home?
Embrace the 'broken plan' trend
Broken plan interior design is the latest alternative to open plan living. Retaining that sense of openness that we all crave, broken plan living simultaneously offers essential privacy by creating distinct 'zones' with clever use of furniture, split levels, contrasting floor finishes, and semi-permanent partitions – such as bookcases and screens. Multifunctional, broken plan interiors allow you to make the most of your space whilst remaining cosy and warm, as broken plan is also easier to heat in comparison to open-plan layouts. It's crucial to preserve the same flow of light, which can be achieved with internal windows, skylights, and lantern roofs.
Broken plan living ideas
Turn a window into a door

Guidance from Public Health England indicates that letting fresh air into indoor spaces can help remove air that contains virus particles, thus preventing the spread of coronavirus. So, transforming a window into ventilating French doors, sliding patio doors, or bi-folding doors could be a viable option whilst simultaneously enhancing the flow between your inside and outside spaces. In most cases, planning permission won't be required to change a window to a door, unless the property is listed or located in a designated area. Plus, upgrading single glazing to double glazing could add up to 10% to your home's resale value.
Alternatively, installing bi-folds or patio doors into a solid wall will also make a massive difference to your floor space and outdoor connectivity. Modern bi-folds, sliding doors, and French doors allow you to create an extra living space in the garden, whilst seamlessly connecting it to the indoor space, to create an outdoor extension of your home.
Do I need planning permission for new doors and windows? Learn more here.
Add a glazed extension
Single storey glazed extensions have become a firm favourite with households across Essex and the South East in need of essential extra floor space and natural light – especially through COVID times, with conservatories, garden rooms, orangeries, and bespoke extensions providing an essential mental health boost to perceptive local homeowners. From modest lean-to conservatories to contemporary kitchen extensions and superb side return extensions to life-changing wrap-around extensions, creating your dream entertainment space is easy with an SEH BAC installation.
Have a look at these three beautiful case studies for further inspiration: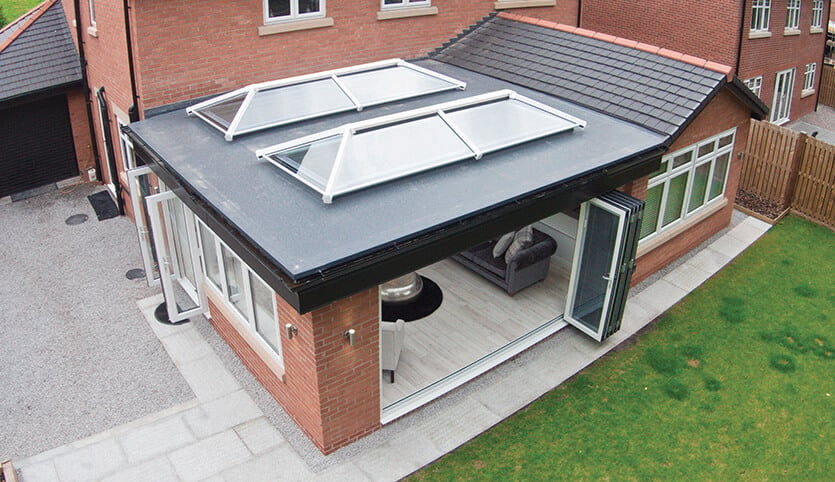 Award-winning hybrid orangery installation in Westoning, Bedfordshire
A beautiful, yet technically advanced, Ultraroof gable conservatory
Smooth Cream Loggia Conservatory for Essex home
How do you maximise space in a small house?
Use white on the walls, as well as soft tones such as off-whites, blues, and greens
Create 'zones' in small homes to create more space, e.g. use rugs and furniture
Use full-size furniture (small furniture can make the space look smaller)
Source multi-purpose furniture, e.g. shelf floor lamps, storage chairs, convertible chair beds
Position framed pieces above eye level.
Can I extend my mid terrace house? Learn more here.
Space is the new necessity in Essex and South East homes
With searches for space-enhancing home improvements dramatically increasing through lockdown, quality renovations have become a worthy alternative to holidays abroad this year. From windows to doors to glazed extensions, get ready for summer with a sensational SEH BAC installation – where your home matters.