Back to news
Replace your windows with these 4 stunning colour options to match your modern decor
21 April 2021 |Home Trends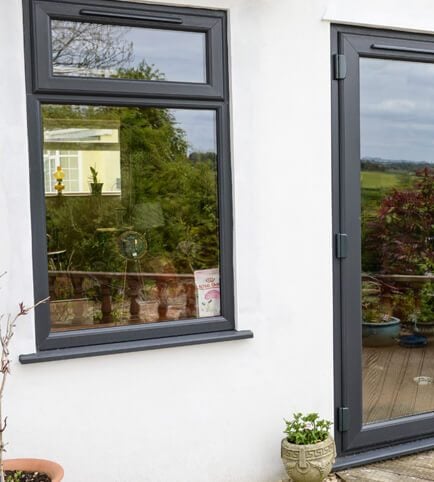 Spending more time at home than ever before, the past year has inspired an unprecedented surge of homeowners improving their properties across Essex and the South East. Showing no signs of slowing down any time soon, finding quality replacement windows to match newly revived décor is one of the most popular interior design trends to take post-lockdown Britain by storm.
Coloured window technology has gone from strength to strength over the last decade, especially with practical uPVC window frames. Used to evoke different moods and tell your own unique story, choosing the right window colour has become an integral part of the modern home improvement journey.
So, if you've spent lockdown painstakingly improving your home, here are 4 impressive colour options to match your modern décor for the ultimate finishing touch.
Edgy Anthracite Grey windows for minimalist interiors in Essex
Other than white, Anthracite Grey has become the 'go to' window colour for modern households, looking particularly striking with slimline aluminium window frames.
Working with a minimalist monochrome palette inside, uniting slightly different tones never fails to impress. Pale shades of grey, electric blues, dark greens, bright oranges, dusky pinks, and cherry red accented colour schemes all work well with on-trend Anthracite Grey window frames.
Subtle Agate Grey windows for modern farmhouses & cottages in Suffolk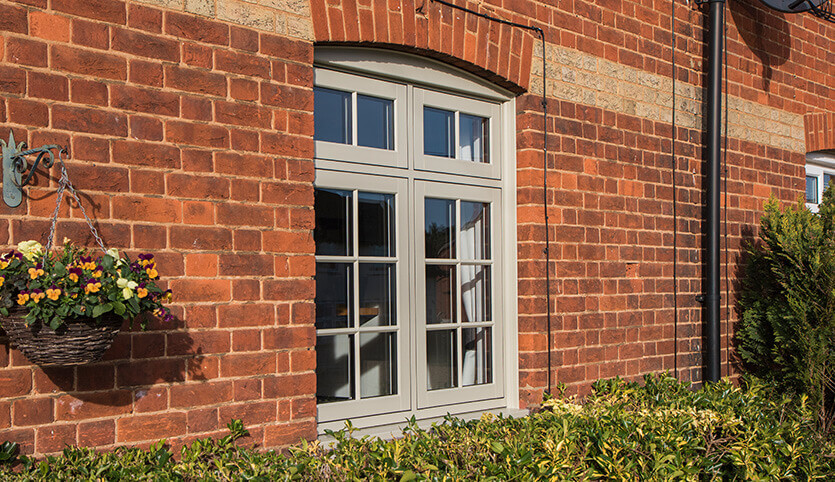 Fusing the perfect shades of grey and green, Agate Grey windows work beautifully against the light-coloured stonework of classic farmhouses and cottages. Inside, Agate Grey frames complement white, cream, and soft pastel colour schemes, as well as naturally inspired patterns and fabrics. Working in harmony with cosy yet simplistic country house interior design styles, whilst adding a modern flourish, Agate Grey window frames never detract from classic interior features like vintage furniture and matching accessories.
Earthy Chartwell Green window frames also work well with muted interior colour schemes located in rural green spaces throughout Surrey and the South East.
Transform a 1930s property with sleek black windows
Replacement black window frames have become a firm favourite when modernising the classic 1930s two-storey bay window arrangement. Black windows suit light modern interiors, alongside industrial or natural-textured accents. No matter the combination, it's safe to say black windows will never go out of style!
Authentic oak windows tailored to heritage abodes
Rustic wood home improvements and sustainable interior design are so 'in' at the moment. So, if you're a fan of these medley of styles, have you considered rustic timber (or woodgrain effect) window frames? Make a statement with dark coloured wooden windows alongside earthy muted hues and textures or opt for understated light-coloured timber frames when you want the decor to take centre stage. Giving modern developments and renovations a unique traditional twist, today's woodgrain windows, such as Irish Oak and Golden Oak, simultaneously provide an eye to the future and a nod to the past.
Window frame colours to suit all tastes in Essex & the surrounding areas
From coloured uPVC windows in white, brown, and green, to achromatic aluminium windows in grey and black, as well as a variety of timeless timber window colours, we're confident we have the ideal window colour to suit your unique tastes and property style. Furthermore, if you require a different coloured frame for the exterior and interior of your home, with over 150+ RAL window colours to choose from, we also offer diverse dual window and door colours to accommodate your individual needs.
Exclusively offering up to 35% off our coloured windows and doors this summer, it's time to explore the 5 functional window styles available to you and start creating your ultimate 'happy place' today!