Back to news
Rustic wood home improvement ideas to inspire you!
29 December 2020 |Home Trends
From Thaxted's scenic rural countryside views to the bright city lights of Chelmsford and serene seaside homes in Southend, no matter where you live, rustic wood home improvements are so 'in' at the moment. Complementing all types of property, the rustic decorating style is characterised by eco-friendly materials, nature-inspired textures and softening earthy tones. Coupled with the sustainable living interior design trend that's set to continue into 2021 and beyond, there's never been a better time to explore the world of rustic home improvements!
Rustic wood home improvement ideas for Essex homes
Eco-friendly, durable and versatile, rustic wood furniture never fails to add natural charm, comfort and pleasing aesthetic appeal. There is such a variety of timbers, grains, textures, colours and stains to choose from. From subtle rustic wooden touches like adding rustic wood flooring and a rustic wood desk to a glazed extension space or handcrafted rustic wood shelves united with a matching rustic wood dining table and rustic wood bench in the kitchen, right through to bold statements such as covering an entire room in reclaimed wood alongside modern minimalist pieces – the possibilities are truly endless. For one-off, handmade rustic wood furniture, Essex has a range of joiners and cabinet makers so it's definitely worth shopping local.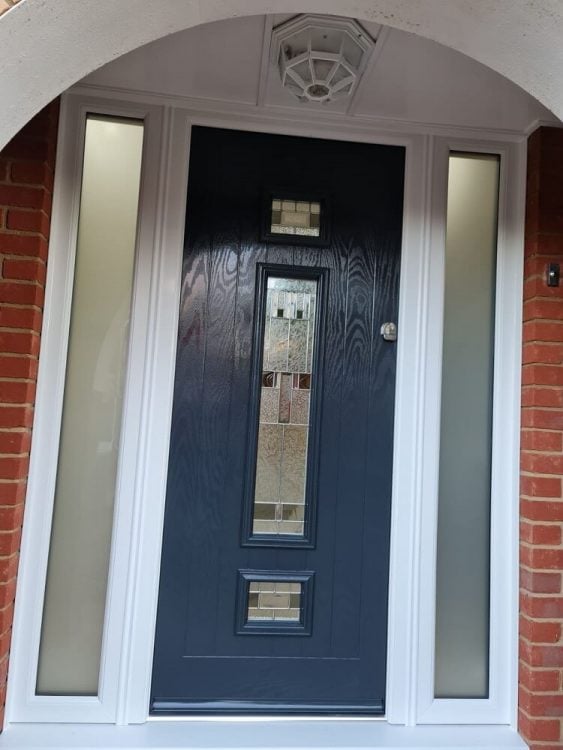 Time-honoured timber effect windows & doors
Incorporating rustic wood windows and doors into your interior decoration provides the perfect combination of traditional aesthetics, slim sightlines, natural insulation, and enduring precision. Utilising an award-winning timber window and door manufacturer, closely considering essential aspects like durability, finishing, expansion and stability, at SEHBAC we carefully select the best timber for each individual home improvement project. Typically using sustainably sourced engineered Siberian Larch where a solid colour finish is needed, our high-performance timber improvement products can also be created from hardy Sapele and Oak. Oak is renowned for its rustic appearance, however, each one of these timbers can achieve striking rustic wood effects with ease. Combined with soft tones like cream, Chartwell Green or Agate Grey creates a chic, natural flourish. So, whether it's breathing new life into a rural cottage with weathered oak timber effect windows or adding unique character to an Essex new build home with stylish grey timber windows and doors, with over 30 colours and a variety of heritage wood finishes you're spoilt for choice with SEHBAC!
Heritage wood effect uPVC windows & doors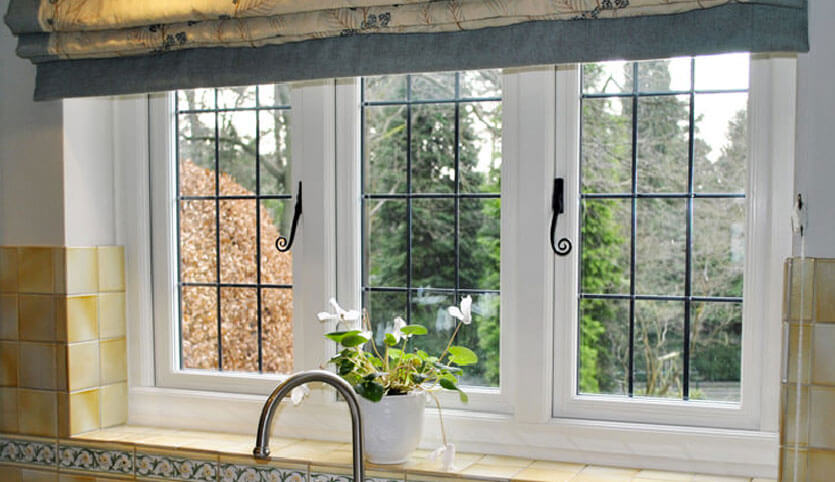 Although they literally pay for themselves in a number of ways, the drawback to authentic timber windows and doors is obviously the initial price. But don't despair, as heritage windows and doors are the ultimate compromise between the beautiful aesthetics of traditional wooden flush sash windows, with the low maintenance and modern qualities of uPVC windows. Available in several styles, as well as 150 RAL window colours, our innovative heritage windows and doors can be customised with an elegant selection of woodgrain foils too. Plus, our cutting-edge 'Kolor Bond' system allows us to create or match any rustic wood shade that you desire. Capturing the look and feel of traditional windows and doors perfectly, you may also be interested in our gorgeous Suffolk Door collection which delivers attractive period front door aesthetics alongside all the benefits of modern uPVC.
Check out our rustic home improvement Pinterest board for more inspiration!
Rustic wood windows & doors bespoke to your South East home
From classic to contemporary homes and everything else in between, we're confident we can transform your home with the best selection of rustic wood home improvement offerings around! So, what are you waiting for?! Explore our finance options, get a quote, or contact us online to find out more.