Back to news
Replacement double glazing costs: The most effective way to improve your home's exterior
31 October 2016 |Advice & Guidance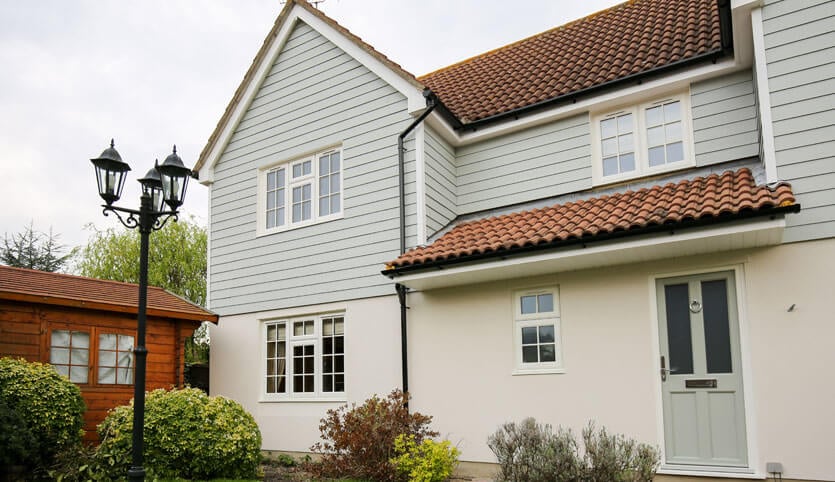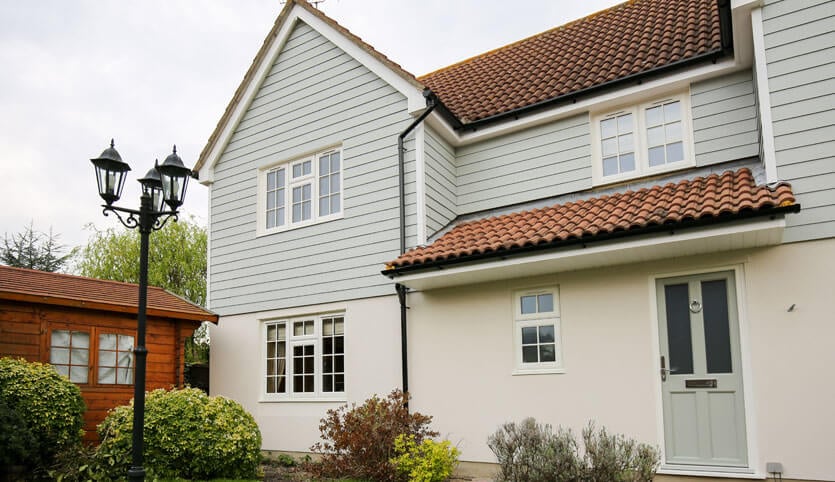 Whether you would like to improve the appearance of your property's exterior so that you can attract potential buyers more easily or simply because you want it to look as nice as possible, there are a number of avenues you can pursue in an effort to fulfil this aim. Repointing brickwork and masonry is a popular way to improve the appearance of older properties and also serves a practical purpose: preventing water from entering the exterior walls. Replacing guttering, fascia and soffits that have deteriorated over time is another exterior home improvement option with both practical and aesthetic benefits. However, the single most effective way to transform your property from the outside is to install high quality replacement doors and windows from one of the UK's leading suppliers with a first-class reputation.
Cost of replacing double glazing
Replacing double glazing will cost between the hundreds of pounds for a signal window to thousands to replace the double glazing for an entire house.
Is it worth replacing old double glazing
This cost can be well worth it because of the savings you can make in heating bills. Replacing old double glazing with new energy-efficient and secure products can also add value to a home.
Maximising the Benefits of New Doors and Windows
If you have decided to buy new double glazing units for your home, you will want to make sure that you gain the maximum benefit from your investment. You can do this by following the tips listed below:
Evaluate Potential Contractors Carefully
The company that supplies and installs your replacement windows and doors will play a big part in deciding just how successful your exterior renovation project is going to be. Focus your attention on established firms with a good reputation in the local area. Ask as many questions as you can during the initial consultation, insist on a free, no-obligation quotation, and enquire about the type and level of liability cover each company is carrying.
Think Carefully About the Exterior Design of Your Property
In order to gain maximum benefit from a wholesale replacement of exterior doors and windows, you will need to pick a style that complements the rest of your property's exterior. Think carefully about the colour of the brickwork, or exterior plaster if applicable, and what type of glazing units will blend in best.
Evaluate Potential Energy Savings
Not all double-glazed windows and doors provide the same level of insulation. Our double glazing is A-rated as far as energy efficiency is concerned, which means you stand to save up to £160 a year on your heating bill should you decide to have it installed in your home. Other makes may have a lower energy rating so you should pay close attention to this factor.
Consider Durability and Maintenance
For sheer longevity, wooden frames may be the best choice but they will only outlast other types of frames if you are prepared to spend a fair amount of time maintaining and refinishing them over the years. If you are looking for virtually maintenance-free units that will last a long time with a minimum of attention and you do not think hardwood frames are a good choice aesthetically, uPVC or aluminium are both excellent alternatives that will suit your needs admirably. Find out more about our heritage window range which has the appearance of wood but the maintenance of PVCU.
If you would like expert advice and assistance when making your choices, please call and speak to a member of our team during business hours. We have a wide range of quality replacement windows and doors available at very competitive prices.