Back to news
What are Door Energy Ratings (DER)?
20 April 2022 |Energy Efficiency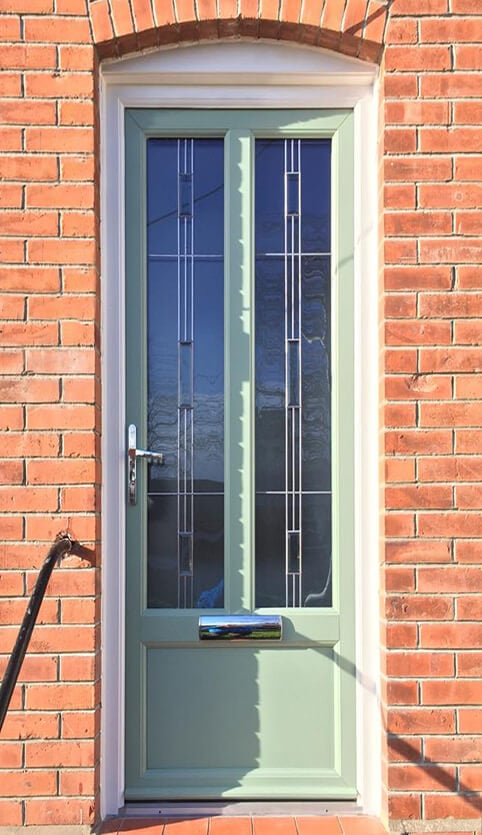 With building regulation changes coming this June and further energy price hikes expected in October, increasing numbers of homeowners in the South East are getting in touch to find out how to make their homes more energy-efficient.
With this in mind, there has never been a better time to get your head around Door Energy Ratings (DER). Taking an interest in your home's energy efficiency won't just increase the enjoyment and satisfaction you get from your home; it could very well add extra value too. Gain the confidence to compare the performance of different door products first time around, simply by reading this blog!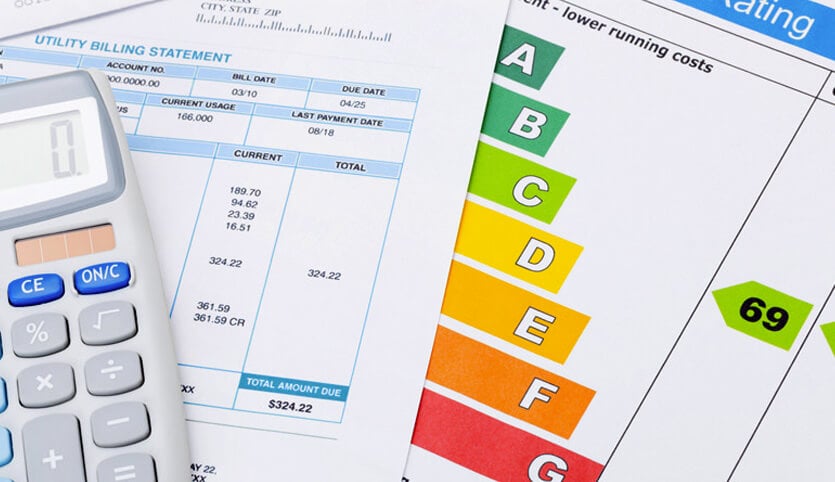 Are doors energy rated?
Very much like the rainbow labels found on fridges, washing machines, cookers, etc, doors that contain the DER rainbow label prove they have been independently checked by experts for energy efficiency. Based on a traffic-light style rating system of G to A, A being the most efficient, door energy ratings were originally launched by the British Fenestration Rating Council (BFRC) back in 2011, stating replacement doors with more than 60% internal face glazing must have a minimum Door Energy Rating of band E (or U-value 1.8W/m2K).
From June 2022, the new minimum energy rating standard for doors will be a Door Energy Rating of C (or 1.4) to comply with UK Building Regulations.
What are Window Energy Ratings (WER)?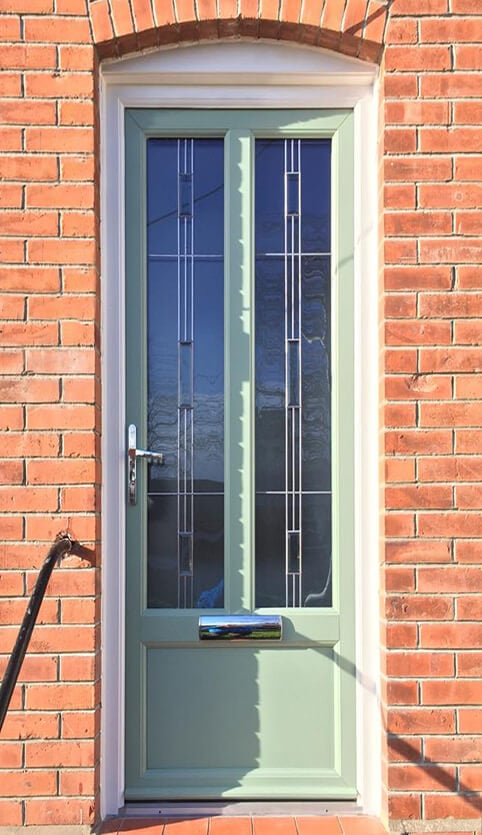 What is a good U-value for doors?
U-values measure how easily heat can pass through a material; the lower the U-value, the more efficient the material. Our high-performance comfort glass uPVC doors can achieve outstanding energy ratings of A++ and U-values as low as 0.9. Modern aluminium doors can reach enviable A+ energy ratings, minimising heat transfer of cold elements with cutting-edge thermal break technology. Robust composite doors U-values combine a range of thermally-sound materials that can achieve U-values of 1.4W/m2k. Doors with U-values of 1.4 can still make considerable savings on household bills, however, better savings can be made from doors with U-values between 0.9-1.2, whether they're uPVC, aluminium, or composite doors.
How can buildings be more energy efficient in Ipswich, Chelmsford, and Romford?
To calculate the savings you could be making on your energy bills, why not give the EST's Energy Savings Calculator a go? Then return to SEHBAC for some of Britain's most energy-efficient windows, doors, glazed extensions, roofline, and cladding!