Back to news
What is the most energy efficient glazing?
2 January 2023 |Advice & Guidance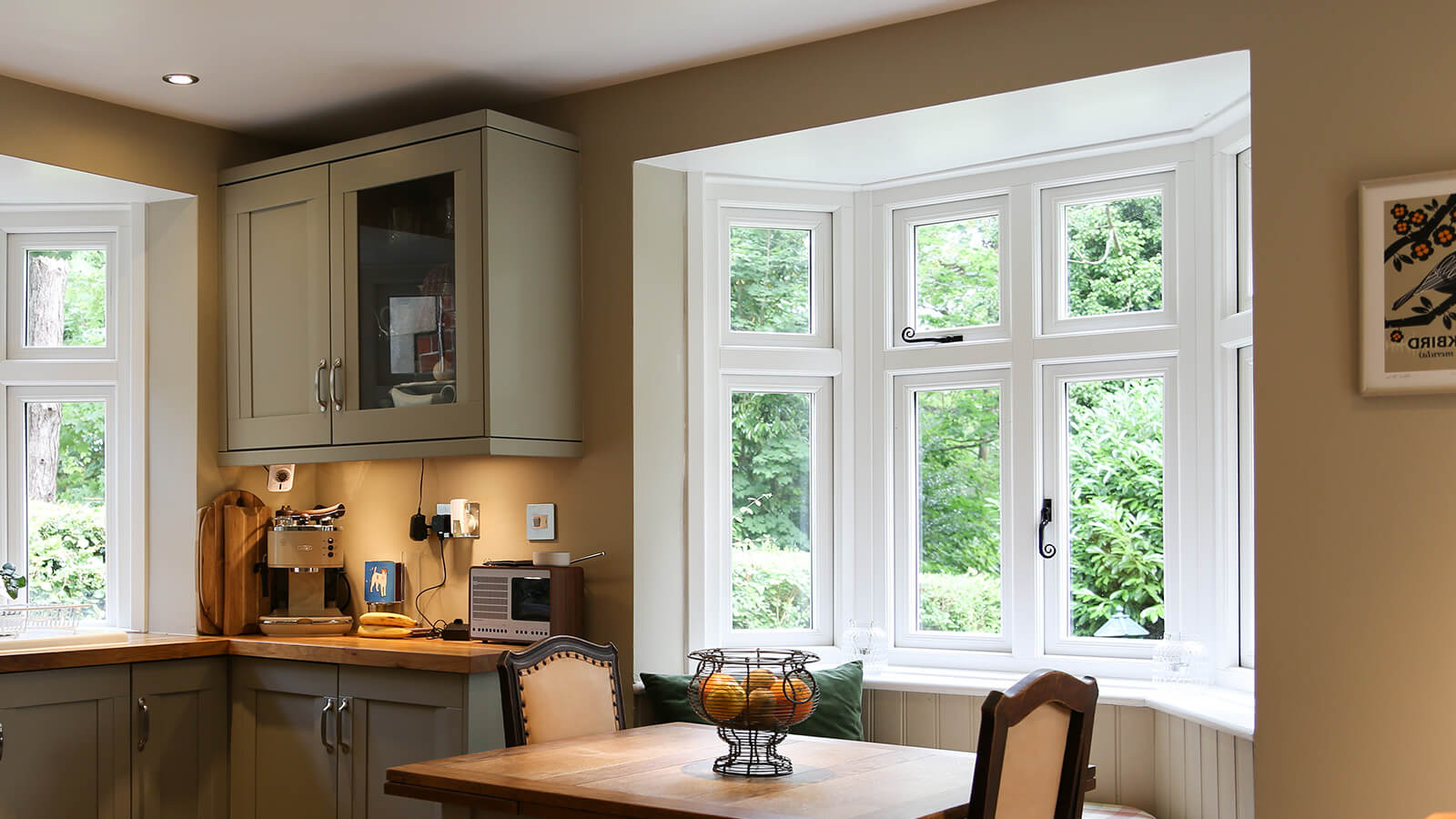 With energy bills sky high at the moment, making sure your windows and doors are more energy efficient will help you save money and lower your carbon footprint.
Windows and exterior doors are vulnerable points for heat to escape or the cold to enter and glass is one of the most important factors for energy efficiency when it comes to replacing them.
Energy efficient glazing covers double glazing and triple glazing, with the higher energy rating and lower u-Value a key indicator of energy efficiency.
Energy efficient double glazing and triple glazing provides you with a more comfortable home by reducing heat loss meaning few draughts and cold spots, while also insulating your home against external noise.
Energy efficient Double Glazing
Double glazed windows consist of two sheets of glass with a gap in between filled with an inert gas such as argon, and it works thanks to that gap being completely sealed to reduce the thermal transmission of hot and cold air. Double glazed windows can achieve an energy rating of A+ and a standard double-glazed window achieves a U-value of around 1.4W/m².K.
Energy efficient Triple Glazing
Triple glazing has three panes of glass and having that additional pane creates a second air gap which increases energy efficiency and heat retention. Thanks to the extra pain of glass, triple glazed sealed units can achieve u-Values as low as 0.8W/m².K and tripled glazed units can achieve an energy rating of A++
Glass
The most energy efficient type of glass is low emissivity (low-E) glass. A built-in transparent layer, it features a microscopically thin coating of metal oxide on one of the internal glass surfaces which reflects heat back into the home while still letting light in from outside. The special coating helps stop heat escaping, so you'll use less energy to keep your home warm and it captures and makes use of the warmth from natural daylight.
Energy efficient Comfort Glass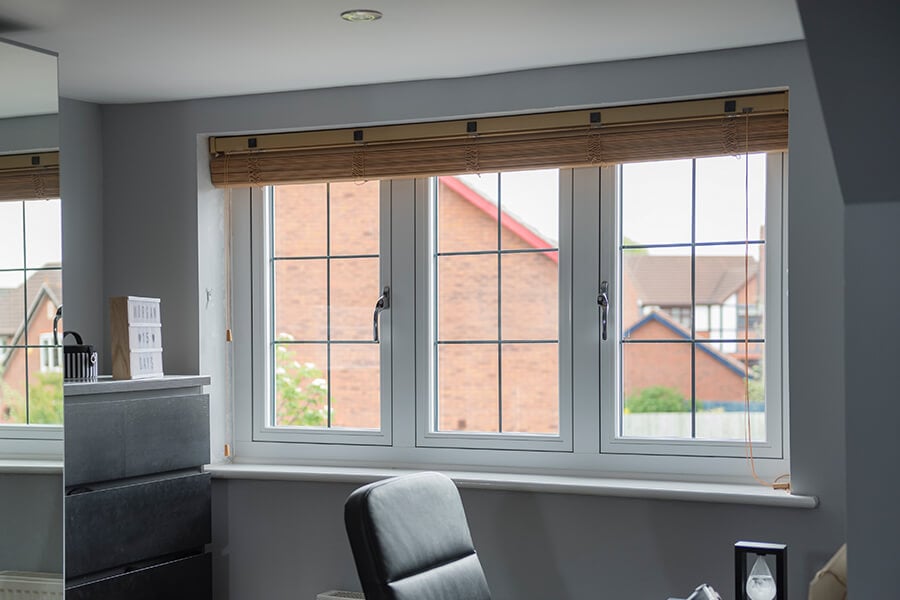 Our Comfort Glass is a significant step up from standard double glazing. Thanks to its smart Low-E glass coating, It's a guaranteed way to have a more comfortable and energy-efficient home without the need for costly and bulky triple glazing.
Double glazing with high performance Comfort Glass not only provides the same level of insulation as a triple glazed unit, but it also delivers all the benefits triple glazing doesn't provide and is a perfect alternative.
Comfort Glass benefits:
Stops 56% more internal heat escaping
Provides 20% better noise reduction than older-style double glazing and is better than triple glazing for reducing outside noise
The laminated glass doesn't shatter, making it much more secure
It blocks 99% of damaging UV rays, helping protect furniture from fading,
Energy efficient EcoMAX Glass™

Coming as standard on all our uPVC and aluminium products, our EcoMAX Glass™ matches any A rated unit for insulation, with a U-value of 1.2 and comparable solar control properties.
As the most sustainable and eco-friendly glass unit on the market, you will benefit from saving energy through high-performance while helping the environment. It uses more recycled materials than any other glass unit in the UK, is engineered from organic materials wherever possible, and units are almost fully biodegradable.
Triple or double – which is the most energy efficient glazing?
Deciding between triple and double glazing is now a choice you will have to make and with triple glazing offering an additional pane of glass it stands to reason that energy efficiency is increased and there is no question that triple-glazed windows can achieve the better U-values.
However, there are double glazing window options that offer excellent U-values, and it is cheaper than triple glazing. Thanks to a smart e-glass coating, double glazing with high-performance comfort glass provides the same level of insulation as a triple glazed unit.
Essentially, it comes down to your needs and your budget. If your home is in a very exposed location, triple-glazed windows may make sense, and they will ultimately save you more money over time. If not, then spending less on high performance double glazing that can do a similar job is more likely the way to go.
Energy efficient glazing for you
All our ranges are manufactured to the highest standards, meeting and far exceeding all current regulations in the UK for window and door energy efficiency with Window Energy Ratings of up to A+ and U-values as low as 1.2 w/m2K. Take a look at our seasonal offers, visit your closest SEH BAC showroom, or contact us to get the most energy efficient glazing for your South East home.