Back to news
Which entrance doors are the most energy efficient?
12 August 2020 |Advice & Guidance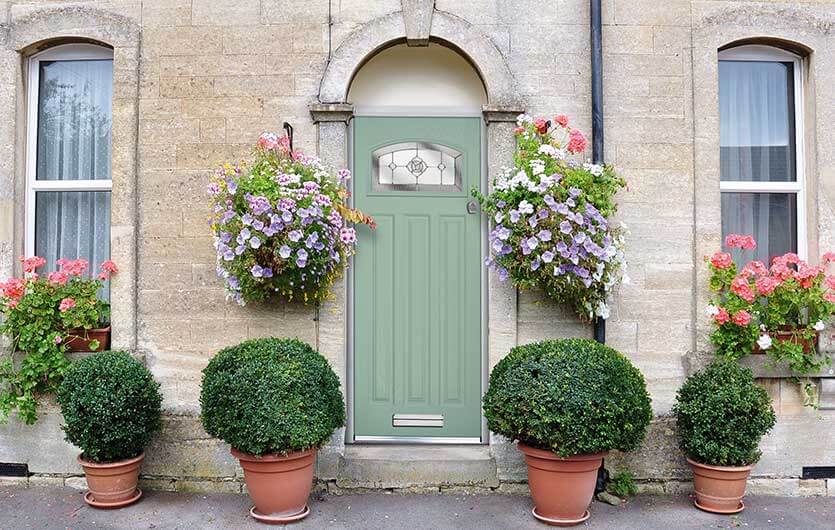 Updating your entrance doors delivers a whole host of benefits, none more so than heightening your home's thermal performance. Spending more time inside than ever before, using more energy seems inevitable – homes lose 10-20% of their heat through windows and external doors after all. But the Green Homes Grant Scheme, due to commence in September, is one possibility to make your South East home more energy efficient. So, if you're planning on updating your entrance doors in the coming months, we've taken the time to put together a quick guide to help you pick the most energy efficient doors for your home.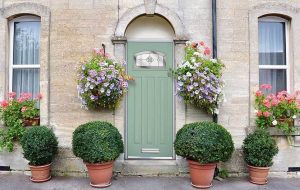 What type of front door is most energy efficient?
When you weigh up all the benefits that quality uPVC, timber, aluminium and composite door materials can provide, the entrance door that consistently comes up trumps is the ultra-efficient composite door. Offering A+ energy ratings, you'll instantly notice the difference in temperature, comfort and overall atmosphere. Almost double the thickness of standard uPVC doors, composite doors are 44mm – 48mm thick, depending on the manufacturer. Flush fitting, the combination of resilient frames, numerous GRP layers (Glass Reinforced Plastic) and a solid timber core effectively prevents warmth being lost, with unbeatable energy savings to be made. And if that wasn't enough, composite doors are the only front door style that can be enhanced with a double rebate – a door with 1 seal on the inside and 1 seal on the outside. Retaining even more heat within, the thicker 70mm rebated door can accommodate comfort glass to create an even warmer, more comfortable, thermally-sound home.
That's not to say aluminium, timber and uPVC doors aren't efficient, because they are – composite doors just offer that little bit more! Timber doors are naturally insulating and will always be the first choice for listed buildings and homes located in conservation areas, and multi-chambered uPVC doors will always be the first port-of-call for affordable energy efficient replacement doors. For those looking to blur the lines between form and function, our new uPVC 'Suffolk Door' range are definitely worth a look.
Most energy efficient doors for homes near the beach?
If you live near the sea or have larger entrances to replace, then aluminium doors are the preferred choice. 32mm thick, aluminium doors can be made 30% wider than composite doors, are corrosion resistant and do not experience the expansion or contraction issues associated with uPVC and timber doors.
What are the minimum energy efficiency standards for doors in the UK?
When external doors are replaced, they need to meet current Building Regulation standards. Considering the entire door, this includes the frame, the glazing, and the internal elements. Measured by the 'U-value', this indicates how easily heat can pass through the door material; the lower the U-value, the more efficient the material. Energy ratings are also an important factor to consider, as they take into account the U-value, as well as solar gain and air leakage. Since October 2010, new doors require a U-value of 1.8W or a door Energy Rating band of E (or less) to comply. For complete peace of mind, all of our entrance doors adhere to or exceed the minimum door efficiency standards.
Furthermore, considering the government is aiming for new homes to produce 75-80% less carbon as part of The Future Homes Standard, further changes to Building Regulations are forecast in the not so distant future. All the more reason to upgrade and replace your entrance doors.
Energy efficient entrance doors tailored to Suffolk, Essex, and South East homes
Tradespeople must be registered with TrustMark to take part in the Green Home Grant scheme, so you'll be pleased to know that SEHBAC have been members of this reputable installer scheme for some time now. So, if you like the sound of cutting your heating bills, reducing heat loss and keeping your home warmer for longer, contact the SEHBAC team today for all your high-performance home improvement needs.