Back to news
Modern home improvements ideas to suit period homes!
10 December 2020 |Advice & Guidance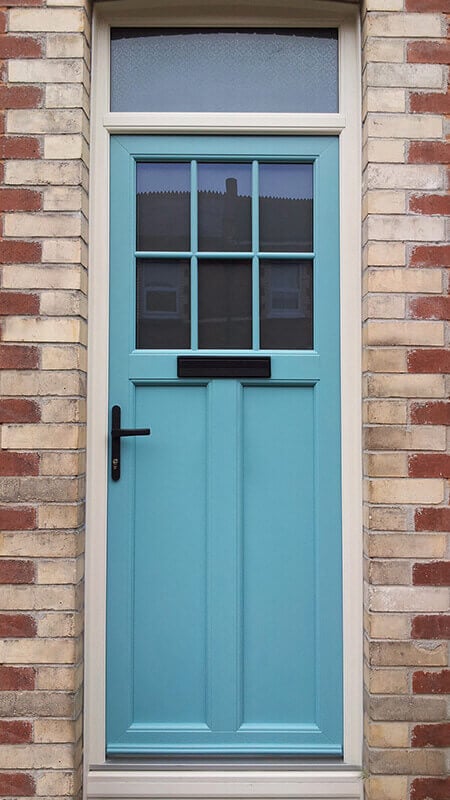 Typically covering buildings built before the First World War (pre-1914), Essex is home to a veritable feast of period properties – from the world's oldest wooden church in Greensted to 1890's-built West Cliff Theatre in Clacton-on-Sea – Essex alone boasts over 14,000 listed buildings, with around 1,000 of those recognised as of Grade I or II* importance. So, if you're looking for modern renovation ideas to complement and enhance your Essex or South East-based period home, this blog is especially for you!
Georgian era home improvement ideas
1714 – 1830 & late Georgian 1830 – 1837
As the UK's most architecturally desirable style of home, elegant Georgian homes are recognised by their grand, symmetrical aesthetics, typically featuring smaller rooms at the top and larger, more expansive rooms nearer the bottom of the building. Spacious and comfortable, Georgian era properties are often listed or located in conservation areas, so, first things first; check this out with your local planning office before going ahead with any improvement work. This goes for all period properties. But don't worry if your home does fall within a designated area of architectural or historic interest, as we'll arrange everything on your behalf and ensure all relevant legislation is adhered to.
The multi-paned '6 over 6' sliding sash window design is a signature feature of this era, especially in detached Georgian houses. Usually beyond repair, original Georgian timber sash windows often suffer from broken sash cords, draughts, rotten frames or are simply painted shut. However, modern sliding sash windows can provide authentic period charm united with innovative modern benefits. Furthermore, our stunning collection of Suffolk doors seamlessly replicate attractive period front doors, whilst simultaneously offering all the benefits that modern uPVC can offer. With 5 superb styles to choose from, the 6 panelled 'Georgian' design is a perfect replacement for this classic style influenced by Roman architecture.
Victorian era home improvement ideas
1837 – 1901
From Frinton-on-Sea to Chalkwell Beach and Canvey Island to Southend, homes with high ceilings, large bay windows and ornate detailing are a familiar sight along Essex' historic Victorian coastline. As well as the illustrious Victorian two panel grid sliding sash window design, beautiful timber bay windows were particularly fashionable in Victorian Britain too. Enhancing charming coastal views whilst filling homes with warming natural light and adding essential floor space, modern bay windows are now available in versatile uPVC and premium aluminium, as well as classic timber frames. Smooth aluminium bay windows provide a sleek appearance that can effortlessly modernise both old and new homes alike, whilst actively preventing corrosion, flexing, and fading that Essex coastal properties are prone to.
The popularity of the beautiful Victorian bay facade, steeply pitched roof and ornate ridge detailing lives on through the Victorian conservatory style. Ideal for period homeowners who love to entertain whilst making the most of gorgeous garden views, often enhanced further with bespoke Victorian style French doors, this conservatory style brings a real sense of charm to any South East home. Gaining planning permission is often perceived as a problematic and time-consuming process. However, when working with experienced professionals at SEH BAC it doesn't have to be.
The striking 'Victorian' design from the Suffolk Door Collection is also a perfect replacement for the mock gothic stylings of doors from 1837-1901. Expect elaborate coloured designs, a range of extraordinary extras like stylised astragal bars and a plethora of eye-catching period door furniture.
Edwardian era home improvement ideas
1901 – 1910
Although a rather brief architectural period in comparison to most, the Edwardian era stands out as a unique architectural style in its own right. Generally shorter in height than Victorian properties, quintessential Edwardian properties feature wider halls, bigger front and back gardens, wooden framed porches, and Mock-Tudor cladding and timbers at the top of the building. Often recognised by multi-paned sliding sash windows with a versatile '6 over 2' layout, casement windows with simpler leaded glazing bar designs were also prominent throughout Edwardian homes. Our collection of custom-designed windows and decorative glazing options are ideal for improving your Edwardian home's thermal performance and durability, whilst retaining that distinctive Edwardian style.
Why not go one step further and accentuate the appearance of your period home with a replacement front door from our superb Suffolk Door Collection? Not quite as lavish as the Victorian, the graceful 'Edwardian' design is finished with a lead window design, evoking romantic memories of a bygone era every time you cross the threshold – whilst benefiting from 21st Century performance.
Art deco architecture
1908 – 1935
Heavily influenced by the Art Nouveau and Cubism movements, art deco buildings are defined by their sleek, geometric, streamlined form, arranged and broken up by curved decorative aspects. Fine examples of futuristic Art Deco homes in Essex include the curvaceous Grade II listed Round House in Frinton-on-Sea, the classic Labworth Café on Canvey Island, and the rare 'Sunspan' property in Chadwell St Mary, complete with its own air-raid shelter. Featuring windows with slimline steel frames and horizontal glazing bars, if you're lucky enough to own an art deco home, today's innovative 'less frame, more glass' aluminium windows can replicate ultra-slim art deco windows with ease, whilst eliminating any of the headaches associated with old steel windows, like distortion and rusting.
The bright, light and airy decor we crave within contemporary homes of today beautifully reflects illuminating art deco influences of the 1920s and 1930s, making elegant orangeries with brightening, angled lantern roofs a chic modern addition to South East art deco residences too. Whilst the 'Art Deco' door from our sensational Suffolk Door Collection is designed with simple, modern parallel lines to replicate the streamlined appearance of the alluring art deco period, united with present-day efficiency.
1930s front door ideas
We're sure you're aware of the period front door design that features a glazed top panel with 3 square panels of equal size and door furniture positioned in the upper section of the door. But did you know this familiar door style is inspired by the 1930s? Based on the half timber and mixed red brick/pebbledash design of properties built in this era, and produced with both 20mm and 50mm astragal bars, the Suffolk Door Collection's '1930s' door design makes the perfect replacement for Essex homes built in this period. With a range of period glass effects, from 1930s inspired stained glass designs to matching door furniture, our composite doors can also be tailored to your exact property era, offering the gorgeous looks of timber with the innovative performance of modern materials like uPVC. Or if the natural appearance and lasting impression of authentic timber is a must have for your 1930s improvement project, our timeless timber front doors use only the best timber available.
Explore 1930s modern home improvements further, by reading our previous blog on the perfect windows for 1930s properties.
Modern inspiration for 1950s houses
Influenced by the 1930s and modernism, 1950s architecture is widely known as the 'age of the consumer'. 1950s Britain saw the Brutalist architectural style emerge, characterised by minimalist constructions that commonly used angular geometric shapes, a monochrome colour palette and exposed concrete or brick, as well as steel, timber and glass. Post-war 1950s Britain was very much 'out with the old and in with the new', with 'clean, new' materials such as PVC, vinyl, Formica, fibreglass, rubber and aluminium making their debut. Favouring 'bubblegum' colours inspired by the American diner, neon and kitsch or a more designer look with furniture and textiles, open plan interiors also become fashionable.
Here are a handful of ways to bring your 1950s Essex property up to date:
Improve the lighting (1950s houses can be dark)
Replace exterior and interior doors with modern alternatives (door frames, skirting boards, etc are usually stained, which can feel dated)
Replace ageing 1950s steel windows (or inferior uPVC replacements installed by previous owners) with modern double or triple glazed aluminium alternatives
Reinstate original window seats
Remove walls to create a more open floor plan – look into high performance home extensions, bifold doors and sliding doors to add value and space
Add an enlightening modern touch by replacing smaller windows with sophisticated French doors
Modern home improvements to suit a range of period properties in Essex & the South East
We hope this blog has provided you with some valuable inspiration for your own period home makeover. Experience the quality of our home improvement products first hand, with a visit to your nearest SEHBAC showroom. Or get in touch to discuss your unique renovation plans further with one of our double glazing experts.