Back to news
Sustainability in the industry: how far has glazing come?
13 December 2021 |Blog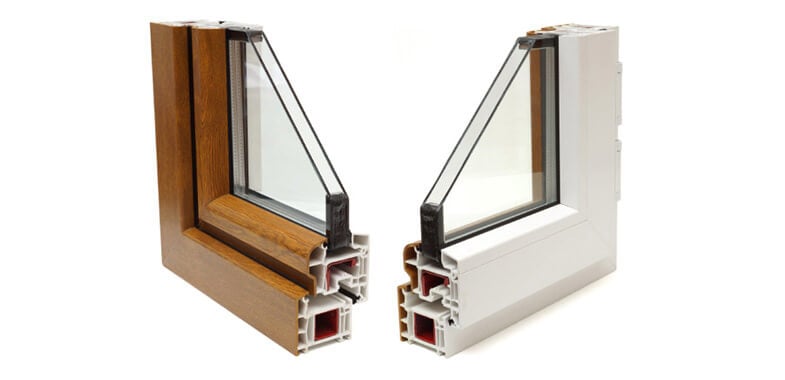 Windows and doors play an integral role in creating sustainable buildings, with fabrication and shipping materials significantly impacting global carbon emissions. For example, did you know: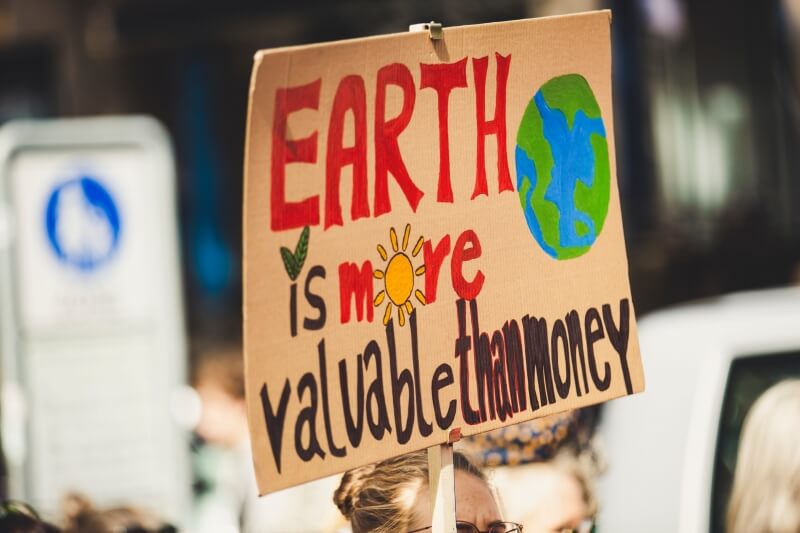 The UK's construction industry produced 13.5 million metric tons of carbon dioxide emissions* in 2019, a reduction of 3% from the previous year
Overall, UK construction industry CO2 emissions have increased by 45% since 1990.
With this in mind, there's no doubt that sustainability in the glazing industry is more important than ever and will (quite rightly) continue to feature heavily for the foreseeable future, with high levels of thermal efficiency scheduled for 2025 to meet net-zero targets by 2050.
Thoroughly committed to using renewable and recyclable resources and materials, let's delve into just how far the glazing industry has come in terms of becoming more sustainable throughout history.
What was before glass windows?
Around 100 AD
Before glass was used for windows, ancient window materials included parchment, flattened animal horn, paper, and thin sheets of naturally occurring minerals such as mica and marble. Around the 1st Century, the Romans are believed to have been the first to use glass to create windows.
Early 17th Century
The first evidence of using glass in windows dates as far back as 680 AD, however glazed windows only started to appear in ordinary British homes in the early 17th century.
Sustainable double glazing
1865
It may surprise you to learn, as far back as 1865, using wood or rope to separate the glazed panes, American inventor Thomas D Stetson patented the first insulated glazing unit.
1930s
US Inventor C.D Haven invents the 'Thermopane'.
1965
In 1965, the first set of national building standards was introduced in England and Wales. Although the first mention of 'conservation of fuel and power' didn't come about until the 1972 amendment, the original 60s building standards did include U-values of 1.7 for walls and 1.4 for ceilings – paving the way for the Building Regulations in place today.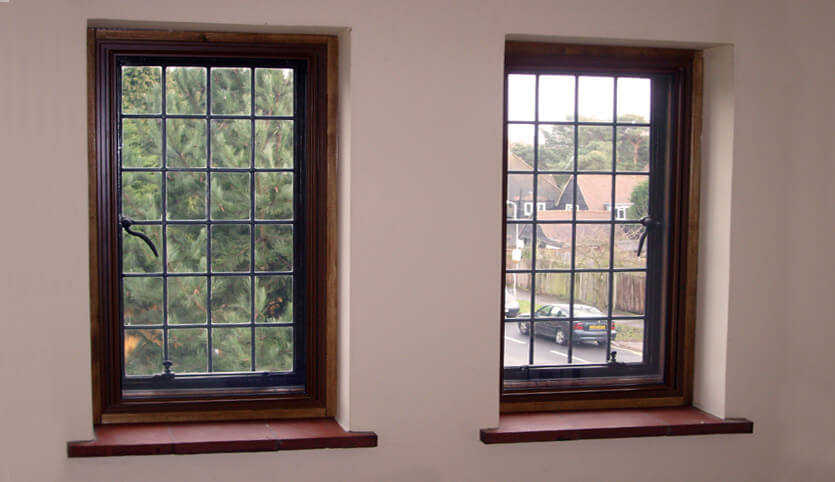 1970s
Cut to 1970s Britain, where the switch from single glazing to insulating double glazing is beginning; with aluminium windows and doors and secondary glazing becoming readily available. The introduction of secondary glazing was particularly influential for improving the sustainability of historic listed buildings and properties located in conservation areas, as it could be installed without altering the original structure.
Around this time, triple-glazed options started rising in popularity in North Europe.
1973
Due to the oil crisis, a minimum U-value of 1.8 was introduced for windows.
1980s
The surge of double glazed windows came with the introduction of uPVC windows and doors, where, by the mid-1980s, uPVC accounted for 75% of the 12 million windows sold to UK homeowners every year. As uPVC windows and doors evolved, ultra-efficient multi-chambers were incorporated into the profile. Designed to break up currents of cold air and lock in pockets of warm air, the multi-chambered profiles of today boast some of the highest thermal qualities available.
Manufacturers also began inserting argon gas cavity infills between the panes of glass to increase energy efficiency and sustainability further, due to the fact that argon has 34% lower thermal conductivity than air. Able to lower CO2 emissions by 680kg and save around £150 per year, with less heat able to escape, double glazing considerably reduces the amount of heating needed and makes our homes that much more sustainable.
1984
The Building Act 1984 was created to consolidate Building Regulations under one piece of legislation.
1985
In November 1985, the first 'Building Regulations' came into effect. Introducing the first 'Part L: Conservation of Fuel and Power in Buildings', the U-value requirements for walls dropped to 0.6, and U-values for semi-exposed walls were reduced to 1.0.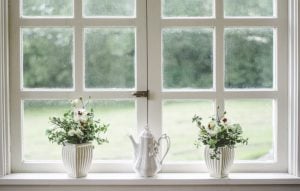 1989
In 1989, the first foam warm-edge spacer was introduced. Positioned around the inside edge of the glass, warm edge spacer bars keep double or triple glazed windowpanes apart. This proactively reduces heat transfer and external noise, as well as preventing condensation from forming on your windows. Up to 940% less conductive than aluminium spacer bars, this was another breakthrough in sustainability for the glazing industry.
1990
The U-value requirements for exposed walls, roofs, and ground floors dropped to 0.45. The amendment also included a requirement that the area of windows should not be more than 35% in shops, offices, and assembly, and 15% in industrial and storage buildings.
1995
The limit on window area was raised to 22.5%. The Standard Assessment Procedure (SAP) calculations were also introduced to dwellings, which is the government's method for calculating energy performance in residential properties.
2000
For the first time in its history, advancements in the uPVC manufacturing process allow it to be recognised across the world as a sustainable construction material. Quality uPVC (like ours!) can be recycled and repurposed up to 10 times with no loss of quality or performance whatsoever.
2002
The U-value requirements for metal-framed doors and windows dropped to 2.2, and 2.0 for other windows and doors.
Furthermore, in April 2002 the Fenestration Self-Assessment Scheme (FENSA) was established. A FENSA certificate proves window and door products have undergone strict quality procedures and are inspected by FENSA to ensure they don't breach the certified compliance standards including thermal insulation. Today, FENSA also offers its Approved Installers a free uPVC recycling scheme to help the glazing industry become even more sustainable.
2003
The Energy Performance of Buildings Directive (EPBD) comes into force, calling for the UK to introduce a standardised methodology for assessing the energy performance in buildings, improvement of buildings by the implementation of minimum performance standards, and a rating system for constructed buildings.
In 2003, the first planning policy was also put in place which required a 10% renewable energy generation for commercial developments over 1000m2.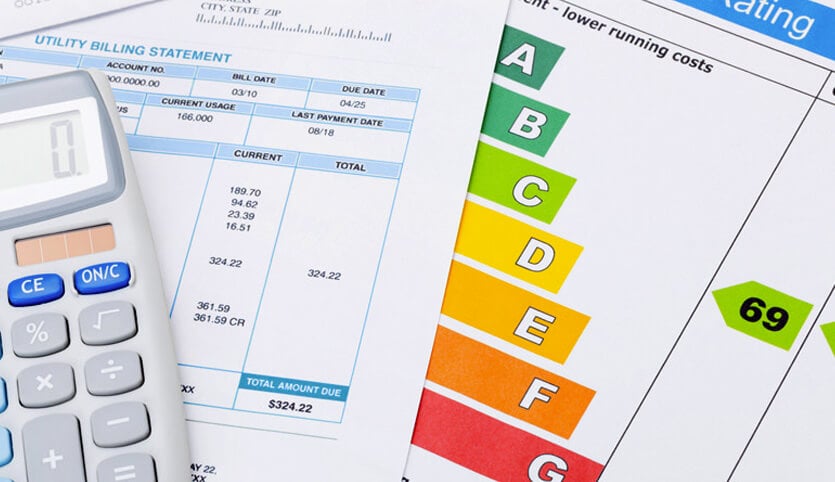 2004
Window Energy Ratings (WERs) are launched by the British Fenestration Rating Council (BFRC). Based on a scale of G to A (A being the most efficient), they are designed to show how energy efficient a replacement window is.
2007
In 2007, Energy Performance Certificates (EPCs) were introduced, giving all homes an energy score to show how energy efficient the building is.
2007 was also the year that saw the formation of the UK Green Building Council. Their mission? To radically improve the sustainability of the built environment by uniting the construction and property industries.
2008
The Climate Change Act is passed with an overwhelming majority, committing the UK to reduce its greenhouse gas emissions to 80% by 2050.
2010
In 2010, the Building Regulations were totally re-written, dictating that replacement windows must have a minimum Window Energy Rating of band C to comply.
2011
Door Energy Ratings (DERs) are introduced by the British Fenestration Rating Council (BFRC). Based on a scale of G to A (A being the most efficient), they are designed to show how energy efficient a replacement door is.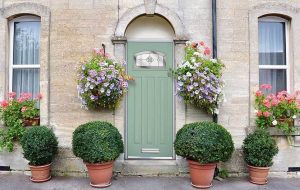 2018
The 2018 Building Regulations amendment means windows must now achieve a minimum U-value of 1.6 and doors must achieve a minimum U-value of 1.8 to comply.
2019
The UK becomes the first major economy to commit to a 'net zero' target by 2050.
2025
In 2025, The Future Homes Standard will come into effect to ensure new homes in England are futureproofed with low-carbon heating systems and high levels of thermal efficiency.
The proposed new levels published in the government's response to the Future Homes Standard consultation for new dwellings are:
| | |
| --- | --- |
| Thermal Element | Minimum Standard U-value (W/m²K) |
| Wall | 0.18 |
| Roof | 0.13 |
| Floor | 0.13 |
| Windows | 1.4 |
| Doors | 1.0 |
| Air Permeability | 5.0 m3 /(h.m2 ) |
Is glass environmentally sustainable?
Over the past 50 years, glass technologies for buildings have gone from strength to strength. Playing a crucial role in sustainable building design, modern glazing is 100% recyclable, providing endless recycling properties without ever reducing its quality. Delivering a range of impressive environmental benefits, largely contributing to easing climate change and saving precious natural resources, glass is one of the most sustainable materials on earth. Combined with multi-chambered window and door profiles and cutting-edge thermal break technology, we make the process of reducing your carbon footprint easier by offering the most sustainable, energy efficient home improvement products we can coupled with unmatched knowledge and experience to provide you with exactly what you need.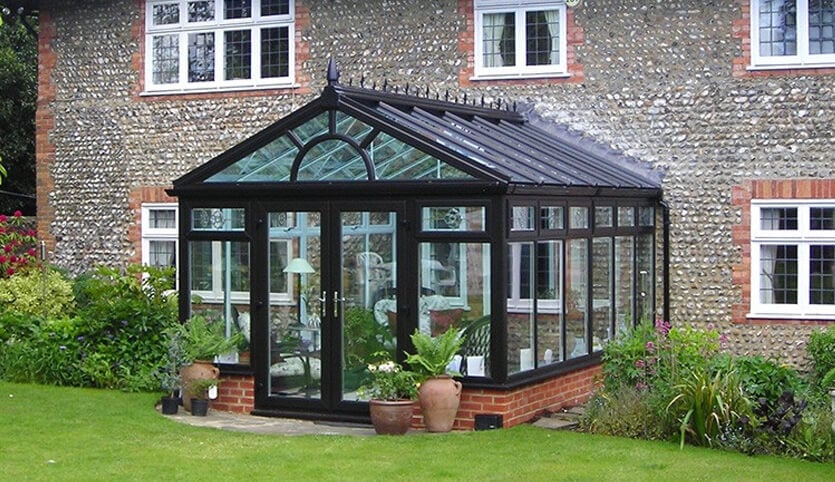 Sustainable thermal break technology for aluminium windows & doors
Also known as a thermal break barrier, polyamide breaks are plastic barriers placed between the inner and outer frame of an aluminium window or door to make it more energy efficient. Utilised for low thermal conductivity, thermal barrier strips notably minimise the heat transfer of cold elements, preventing the flow of thermal energy between the inside and the outside.
Sustainable window & door materials
Each window material available today has its own sustainable benefits. As a rule of thumb, the most sustainable material is FSC certified timber as it is biodegradable and actively absorbs CO2 from the atmosphere. Next is uPVC, which can be fully recycled and repurposed up to 10 times with no loss of quality or performance whatsoever. Followed by aluminium, which, although it takes a lot of energy to produce, is infinitely recyclable and therefore one of the most recycled materials on the planet; with 75% of all aluminium ever produced still in use today!
At SEHBAC, our commitment to sustainability includes a whole host of environmental improvements internally at our main office and our 11 show centres, as well as a drive for all staff, to become eco-aware. Learn more about our sustainable company practices here, give us a call on 0800 666 444, or contact us online.